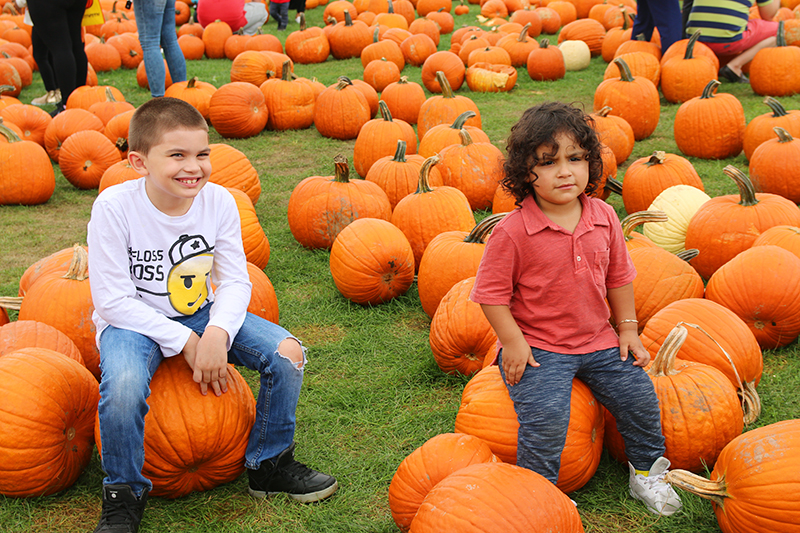 You guys it's in the 60s out in NYC and I couldn't be happier! Seriously, fall is my favorite time of year, and I have been loving the beautiful leaves changing, and the pumpkin spice everything! The fact that orange is one of my favorite colors and fall is all about orange tones, just puts me in a great mood to be honest. This fall has been a busy time for me because my son Donovan turns one on the first of November, so I have been on crazy mode all of October planning his party. Although it's been pretty busy I still want to do a couple of things this fall to enjoy with the family and also for myself too. Some I have already did, like pumpkin picking with the kids ….. but I would also like to do these.
One of the things on my list is to go see The Rise Of The Jack O'Lanterns! The kids would get a kick out of seeing different pumpkins lit up.
Get a new Fall Wardrobe, nothing crazy but just some pretty sweaters and cardigans and some cute boots. My wardrobe is in need of a major update, but within the budget.
Bake a different treat every week. I got a new stove, I had electric and changed it to gas and I'm so excited because baking in electric was a nightmare, now I want to bake more with the new stove. So I want to try different muffins, cookie, cakes you name it with the kids.
Speaking of new stove, I also want to get in the swing of cooking more homecooked meals and testing out my slow/pressure cooker that I got as a wedding gift. I know, two years later! Anyway I have some cool recipes I want to try out and did you seen Skinny Taste book of slow/fast cooker recipes! Makes my life ten times easier.
Read a good book, any new books out there anyone can recommend? I haven't been reading anything lately and want to get back into it.
Go Pumpkin Picking!
Hope everyone has a wonderful rest of Fall!