This post may contain affiliate links, when you click a link I'll get a commission from it, at no extra cost to you.
This year for me is all about saving money and continuing my habits that I started in 2020. If 2020 has taught us anything was to save money! This post is all about 20 things to stop buying to save money today. These are items that I don't buy anymore and honestly don't even miss! These items have saved me thousands of dollars a year. This post will show you how to stop buying things you don't need and decide on things to stop buying in 2021.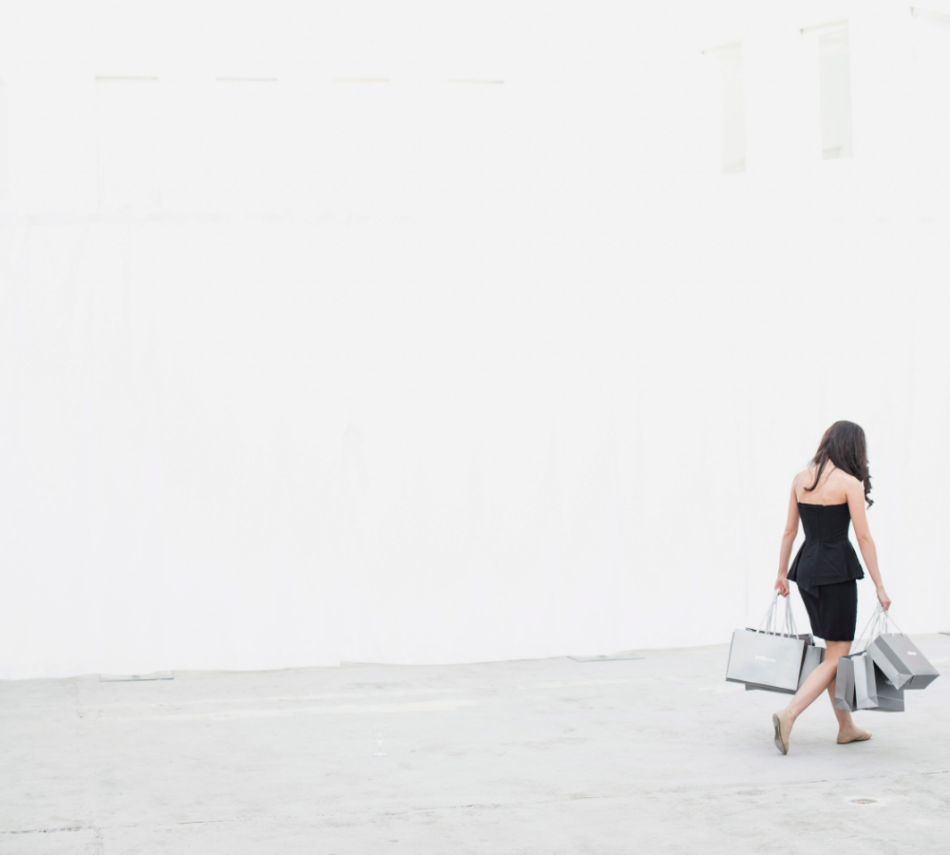 20 Things to Stop Buying to Save Money
1. Planners
I use to be the person who always needed or bought a new planner every year when January rolled around but I always ended up not using it around March and on. So now I just try to stick to using my digital planner and I like to use iCal and ClickUp for planning out my content and day! It makes it much easier to change things around when I need to and not have to scratch or erase anything and it syncs between all of my devices which is a must.
2. Tons of handbags
I use to be the type who bought any bag that was in fashion or that was a color I loved! Usually, what happens though is when it isn't in style anymore It ends up just sitting in your closet collecting dust. So now I just try to buy neutral-colored handbags and those are usually the ones I splurge on if I want a designer bag.
3. Expensive colorful shoes or handbags
I stick to neutral. Shoes and handbags are so tempting to buy especially if they're in style. Let's be honest though sometimes you have a ton of shoes in your closet that you don't wear anymore or don't care about but keep them there just in case you'll need them for a wedding or something fancy. I got rid of all my seasonal shoes that aren't in style anymore, Shoes that hurt my feet or gave me blisters and I am so happy with what I have left! The same goes for handbags! This is one of the number one things I stopped buying to save money.
4. Cheap accessories of all kinds
I'm guilty of always buying those cheap store accessories because they were really inexpensive and they were so pretty and usually in style! Half of the time though they would break or mostly always tarnish and had to go to the garbage. So now I just try to buy pieces that won't go out of style fast or won't tarnish quickly and stick to buying a Lil bit more expensive pieces like my pandora bracelets and necklaces or actual gold pieces that won't tarnish and will last for years to come.
5. Nail polish
I don't buy nail polish because honestly it would just sit for years untouched and I always just go to a salon! If you don't want to go to the salon try to stick to Essie gel polish or dip powders which is something I use as well to save money from the nail salons and make sure to stick to staple colors you're into and that's it.
6. Artificial sprays, candles, or perfumes
I use to be huge on Bath and Body Works and candles in general but those products have so many toxins in them and I like to use natural essential oils now instead. I always have a eucalyptus scent in my home. It's great that I can have that scent without all the toxins. I also use lavender in my bedroom which I love! I'll burn a candle from time to time but now they last much longer since I'm not burning them daily.
7. Paper Plates and Plasticware
I don't buy any of these items anymore because I have so many dishes it's honestly a waste. I also have a big family so although it is convenient to have paper goods it's also quick to run out. So I just stick to my dishes at home.
8. Books
I love the feeling of holding a book in my hand but if I'm honest with myself I might read a book once and never again. I also have a kindle which is amazing holding all the books I read or plan to keep and it doesn't pile up in my home. Also, you can always borrow from the library for books or ebooks and they go right back without taking up space and spending money.
9. Makeup Wipes
I like to use Cleansers and Maybelline's makeup remover and it works great without throwing out more wipes into the environment.
10. Plastic Water Bottles
With Brita filters and travel water bottles, there's no need for plastic bottles. This is one water bottle that I use daily and it keeps my beverages cold/hot all day!
11. Impulse Buys
Man, this took me a while to stop doing but now I really only buy things I truly desire and thought about. I wasted so much money buying random things in target like a cocktail book that I probably would never open up. So before you impulse buy anything try and think about it for a week, if you still want it the following week then get it. I learned that usually you get over it and don't really want it anymore which saves you money!
12. Non-Stretch Denim
Never liked them never will, I only buy stretch and own maybe 2 pairs. I'm just not a denim girl and I don't find the need to have too many pairs of the same wash jean and avoid expensive brands as well.
13. Unused Subscriptions
Oh man I could easily get sucked into a free trial subscription and then instantly forget to cancel it. So now I try to do trial subscriptions only if I absolutely need or plan on using the item for a long period of time even if they charge me afterward. I also add the renewal date with an alert in my calendar so I won't get charged if I don't want it.
14. Touristy Souvenirs
I won't buy shot glasses or an I love NY t-shirt because I won't wear it and it might collect dust. The same thing goes for anything too kitschy. If I do get a souvenir I try to get items that will blend with my decor or that are functional. Like when I went to Animal Kingdom in Disney World I got these wooden giraffe salad utensils set and I love them and use them!
15. Makeup Duplicates
I stopped buying the same shade or close to the same shades of any color I already have. I don't need ten red lipsticks. If I want a warm and a cool red then I'll do that but I won't buy multiples of almost the same shade. Makeup expires so I try to use up what I have before I buy more, this goes for foundations and powders too.
16. On Sale Item
I don't buy things just to buy them because they're on sale. It's a waste of money and you probably weren't even thinking of buying it till you saw it on sale. I will buy a sale item though if I was planning on buying something and happen to find it on sale.
17. Multiple Swimsuits
I usually never need more than two swimsuits when I'm traveling so there is no point in having so many. Also since I'm plus size, bathing suits that I buy have to have good control and those are usually pricey so I stick to two swimsuits max. I change them out when I'm tired of them.
18. Hair Coloring
My hair has been its natural color for years, I refuse to put chemicals in my hair and having to keep touching up every month, just too much money and time for me plus it damages my hair which is very fine and dry. If you have pretty natural hair color like black just roll with it.
19. Plastic Kitchen Items
I stick to glass on everything, not only they don't stain, they look pretty and are easy to clean!
20. Heels
I use to love a pretty heel but now unless they're extremely comfortable I won't bother buying them anymore. I want a heel that I will wear often and not dread wearing them.
Stop buying things you don't need
These are just my opinions and again it may not be for everyone, I know friends that love to collect books for example and if that's your thing then that's great, but don't just buy it if you know it won't serve a purpose months later or that you will truly love having. Doing these tricks has saved me so much money and continues to do so today. One of the things I wanted to do is save more money and pay off all debt. Maybe this list will help you with things to stop buying for the new year. What are some items you refuse to buy anymore?