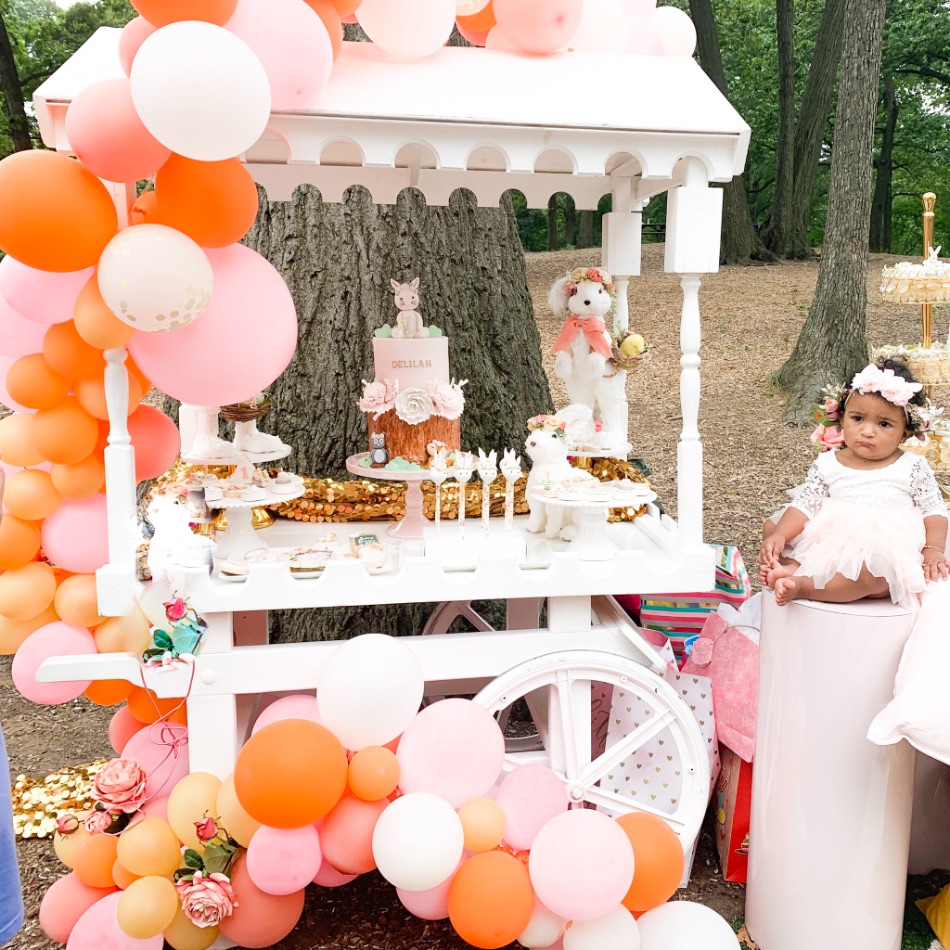 You guys, I can't believe my little girl is one already. I can't even believe a year past already! I've always dreamed of having a little girl and dressing her up in tutus and bows and just celebrating her and here the day has come. It brings so many emotions and so much gratitude to be able to enjoy this with her. She is such a blessing in our life and it breaks my heart that she's not a little baby anymore.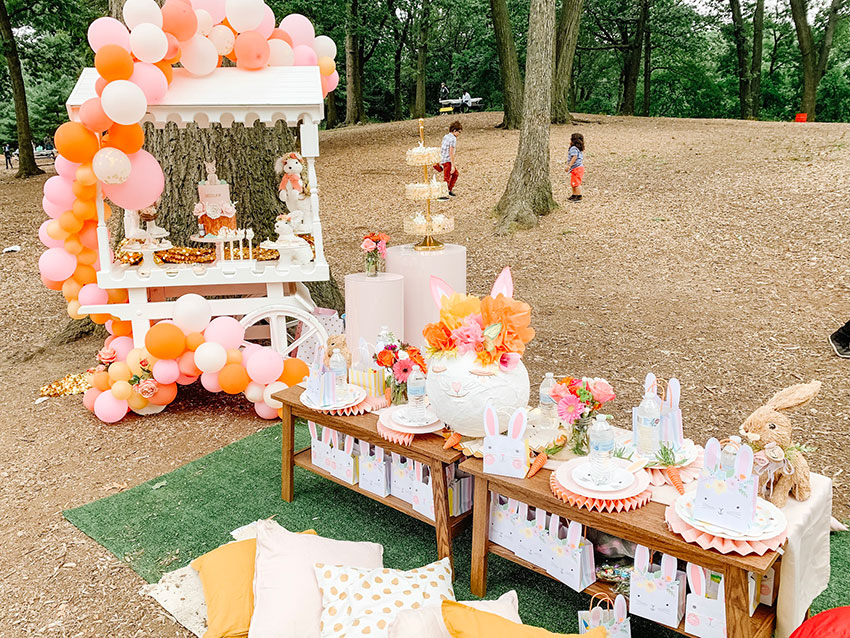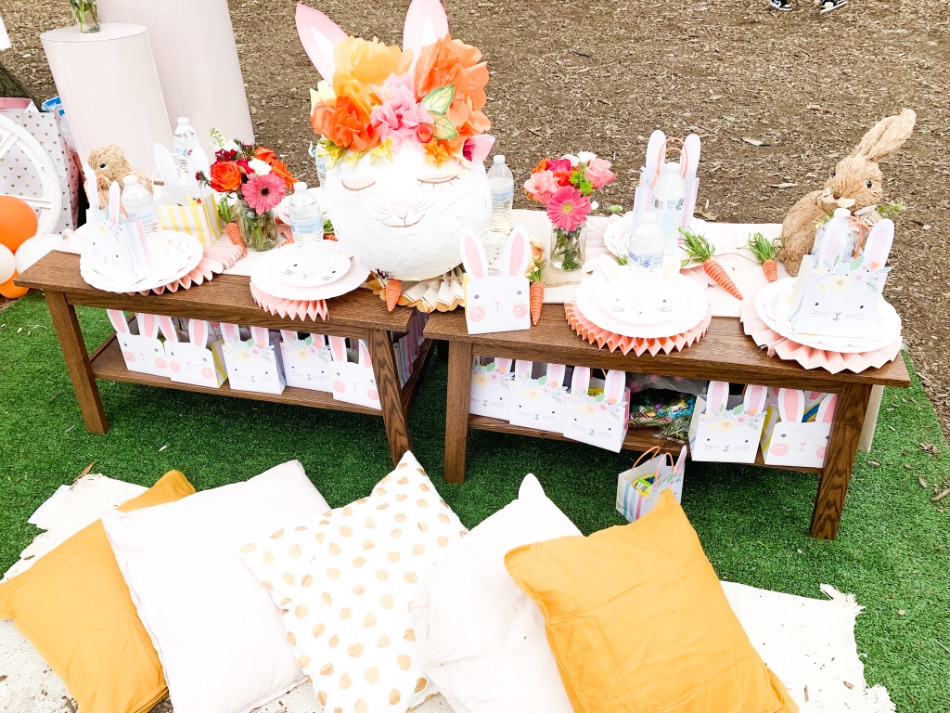 This event is one that is so special to me because its my daughters first birthday! We had such a nice time and I loved everything about decorating for this theme. I originally got the idea when I was shopping for decor around easter time. I found a cute boho bunny with flowers on her ears and I thought ….. Wouldn't this be adorable to have a boho bunny theme for delilahs first birthday! So thats were the idea bloomed and I just started collecting any white bunny or bunnies in general with flowers on their heads to save for her party. I was lucky to grab a lot of good stuff at home goods and tjmaxx around spring which made deciding how to decorate super easy and cost efficient because I was already decorating for Easter! I was able to get everything even paper plates and goody bags by meri meri at home goods which I love! They always make amazing party goods.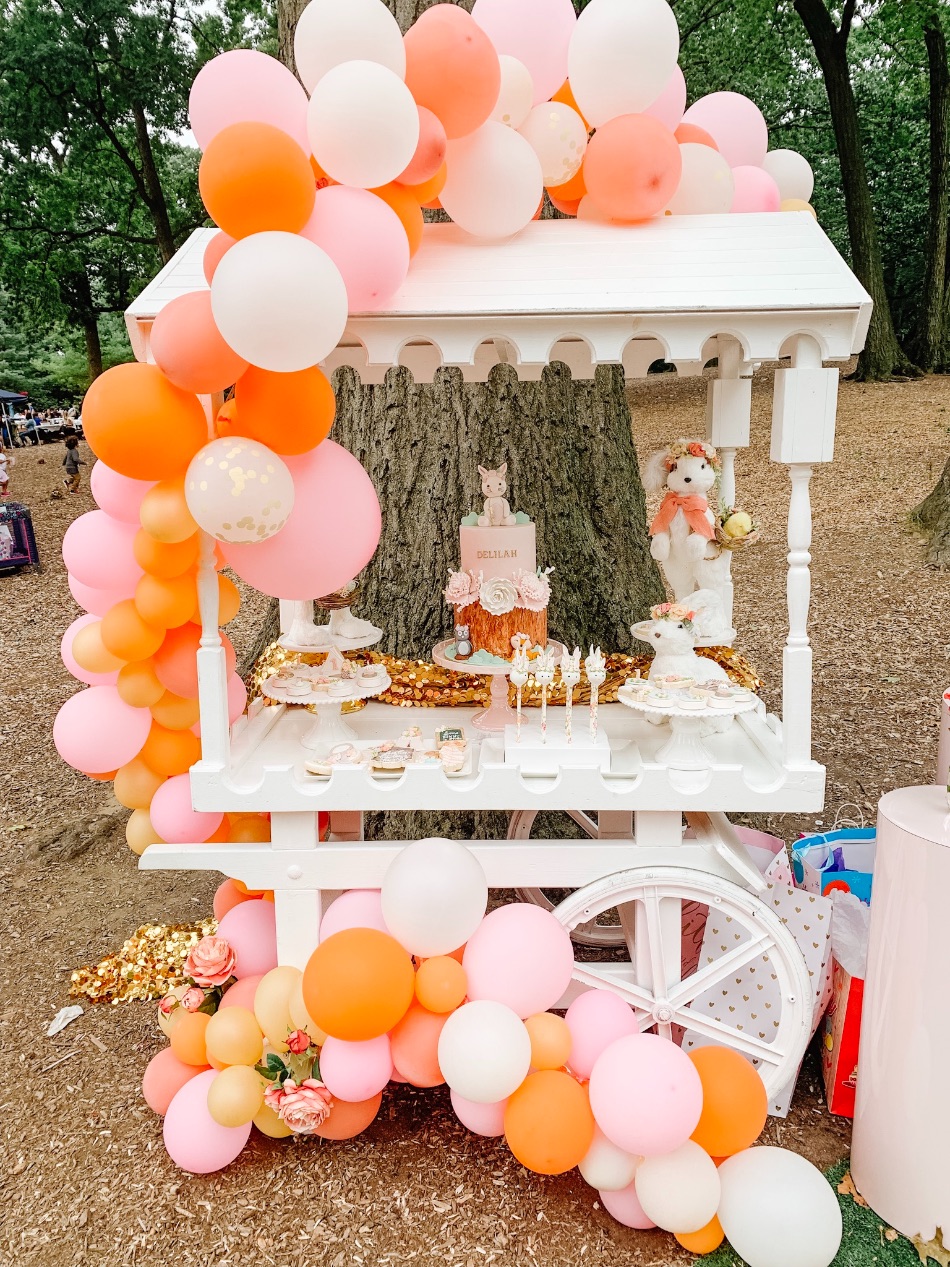 I also got to make her piñata for the event too! We had her party at a local park by our home so I didn't mind making a mess! I was looking everywhere for a cute bunny piñata to use for her party but couldn't find any that I loved or that fit the theme. Eventually I decided to just make it myself which I was really surprised how easy it was! All I did was blow up a balloon and then I mixed flour, elmers glue (you need a lot) and some water no measuring I just added little by little and mixed until it became a paste and brushed it onto the balloon while adding newspaper. I did about five to six layers and let it dry for two days. Once it was really hard I painted it and added tissue paper for flowers. It was super easy! I am so pleased with how it turned out! It was kind of sad to see the children destroy it after haha.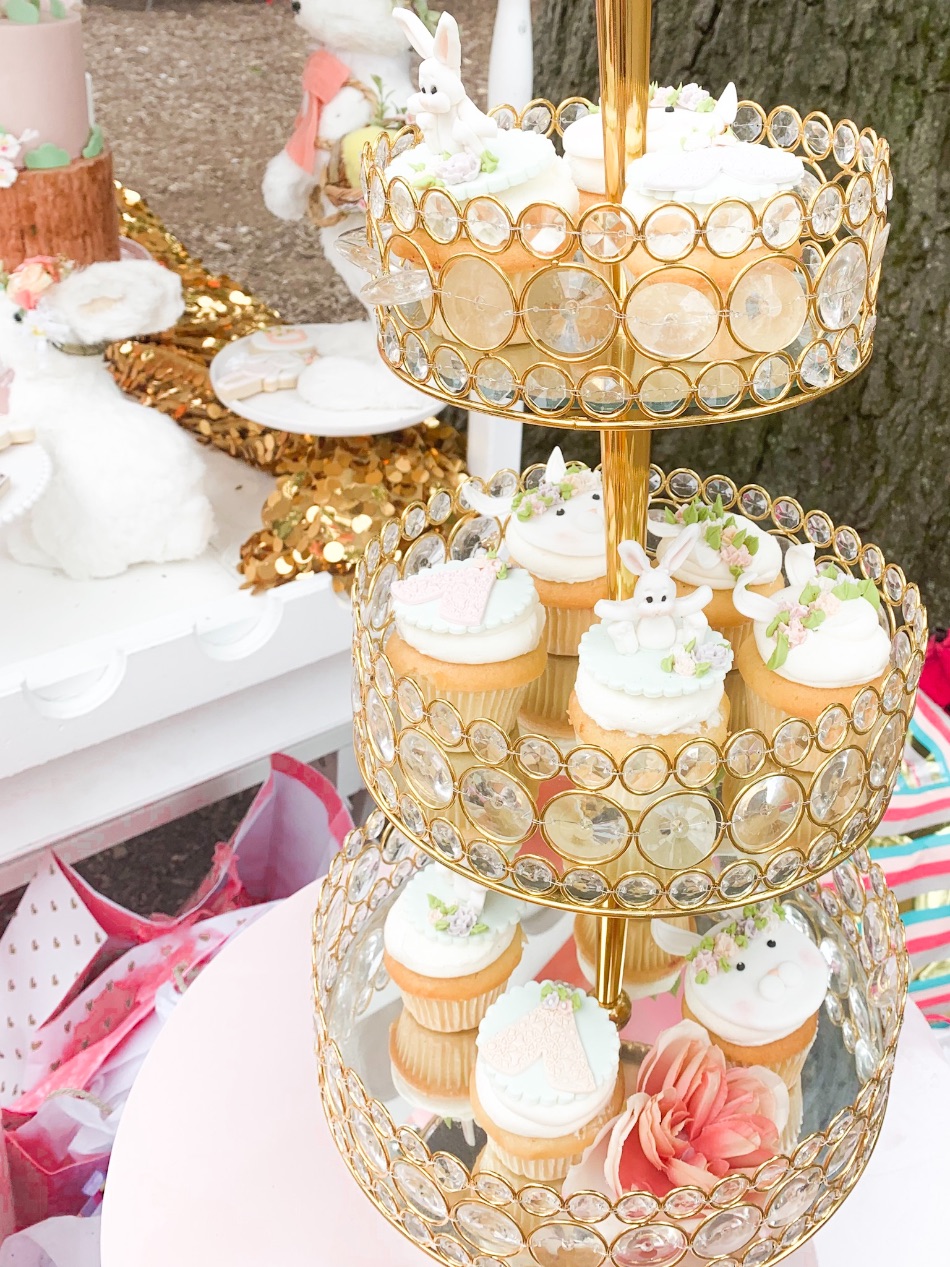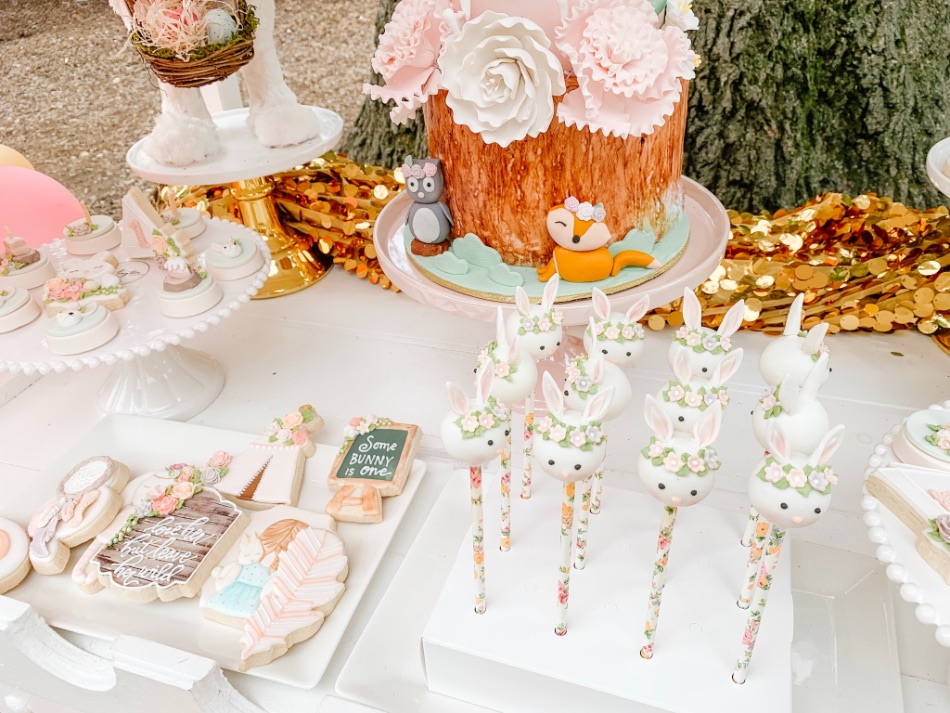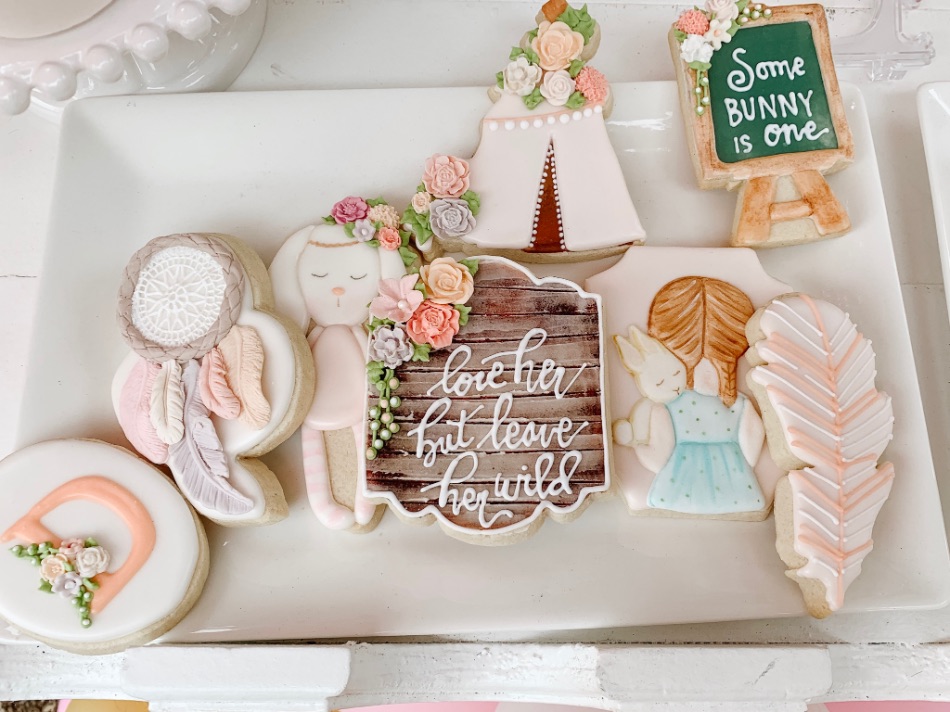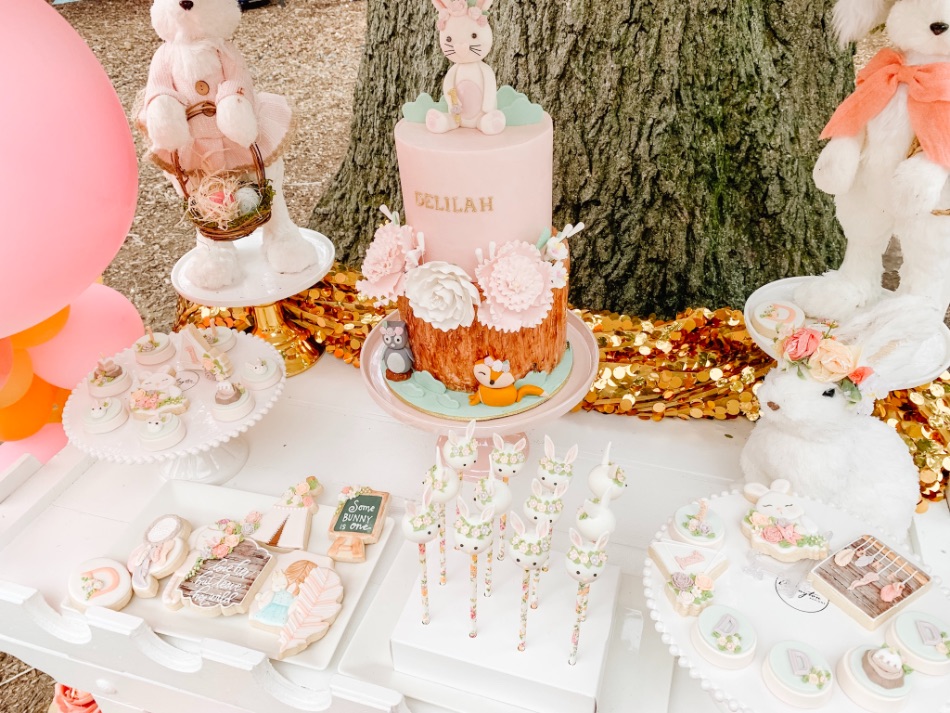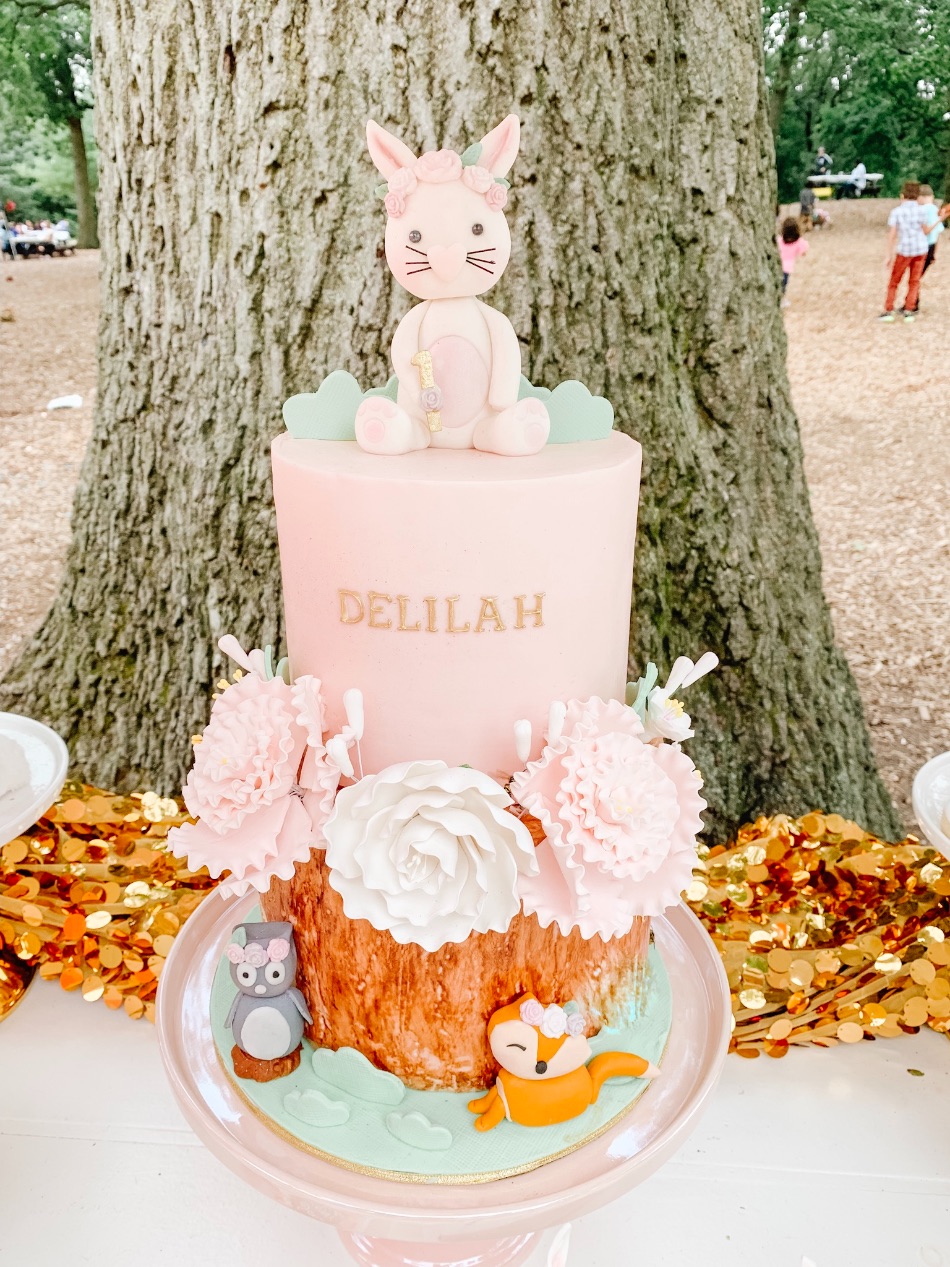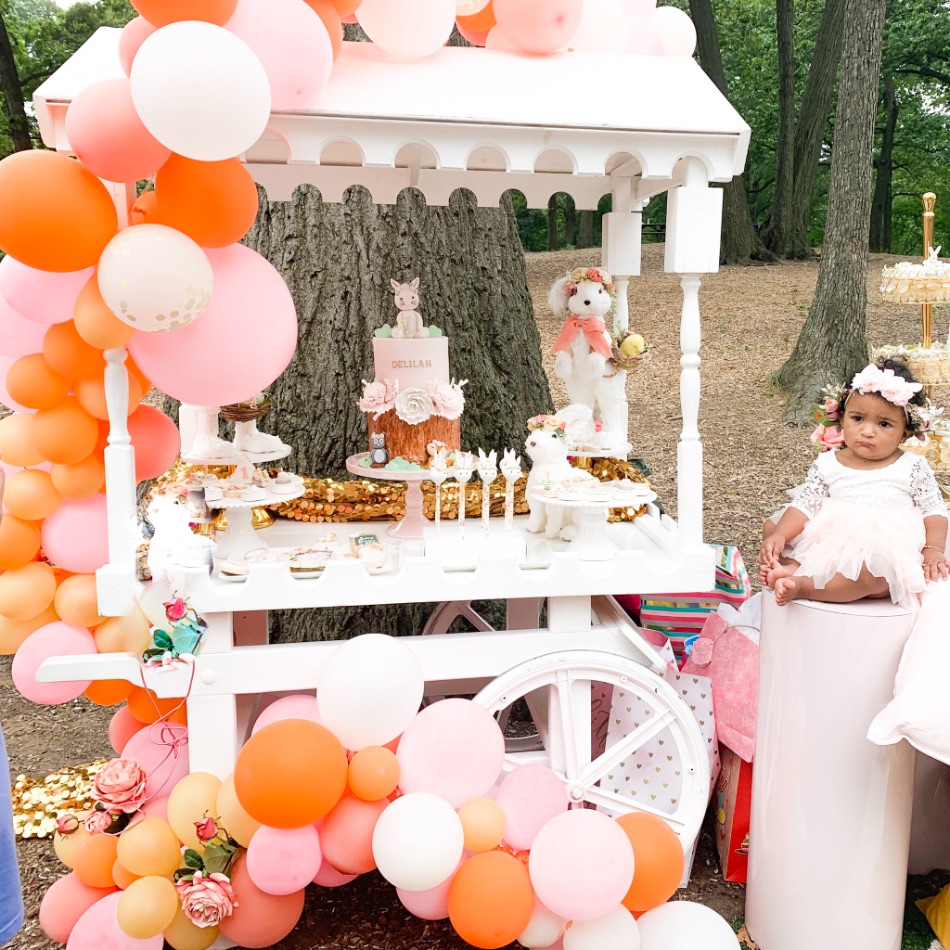 The cake a desserts came out amazing, I was so pleased with it and it taste delicious! The cake was done by Sweetlilsweets and if you're in the NYC area you should definitely try her out! My sugar cookies, cake pops and other desserts were by Mayrascakepops which is another gem of a baker who never disappoints. I've used her for all my events and never stop raving about her artistic talent.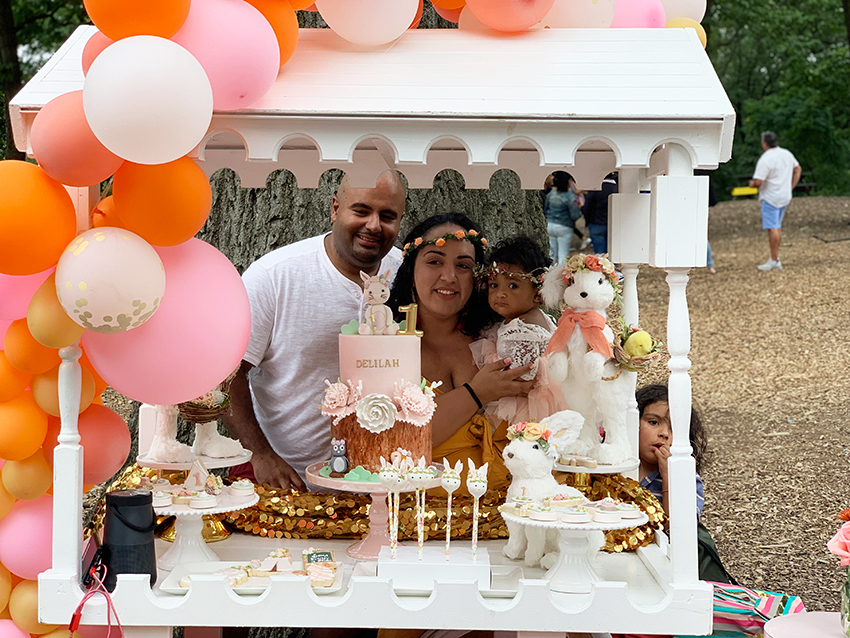 Delilah's party was super fun to plan and decorate for, the colors, the bunnies and just taking time to add the little details I wanted made it that more special! It was a great time well spent with family and friends.