This post may contain affiliate links, when you click a link I'll get a commission from it, at no extra cost to you.
I have been gravitating a lot towards the warm tones of home decor. I love neutral palettes with a touch of warmth and with summer approaching I have been loving all of the warm tone home decor items available. I am like a kid in a candy store. I want it all! So today I am sharing all my favorite Anthropologie Home Decor Favorites. I love all the mixture of wicker with color this season. You can easily cheer up your space with these items.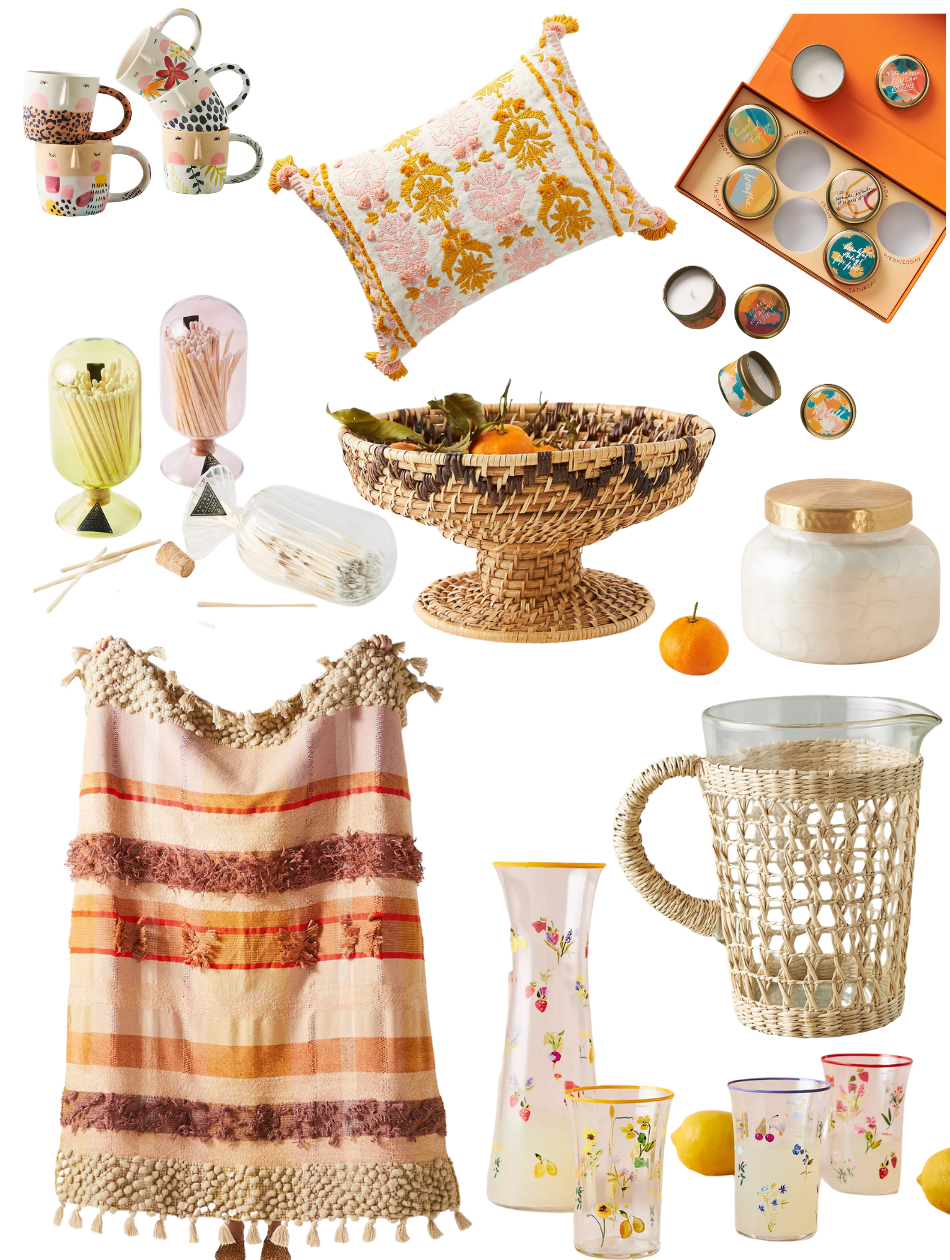 I love a great throw blanket on my couch even during the summer and I am loving this textured blanket. Not for nothing, it looks like it would hide stains well too 🙂 which is a plus in my book. I have decluttered a lot in my home, one of them lately has been throw blankets so I stick to only a few that I change out seasonally.
It would go great with this textured pillow as well.
How adorable are these drinking glasses with the fruits and flowers on them. So nice for the spring & summer.
This Pitcher is so nice too with the sea grass wrapped around it.
These mugs make me smile every time I see them, they are so fun and I love them so much!
This big candle from Anthro is not only pretty but also smells amazing! I also love these mini affirmation candles that you can light whenever you're feeling a mood :).
What better way to decorate by your candle with these matches in a cloche.
This Rattan Pedestal Bowl is seriously so nice for fruits.
There are so many other Anthropologie Home Decor Favorites I have been loving on their website lately! I have also been swooning over their Picnic Baskets too. 1, 2 & 3.