I'm no professional when it comes to styling shelves, but I wanted to share how I styled my kitchen shelves because honestly its one of my favorite spaces in my home. I love changing things around and giving it a fresh new look from time to time.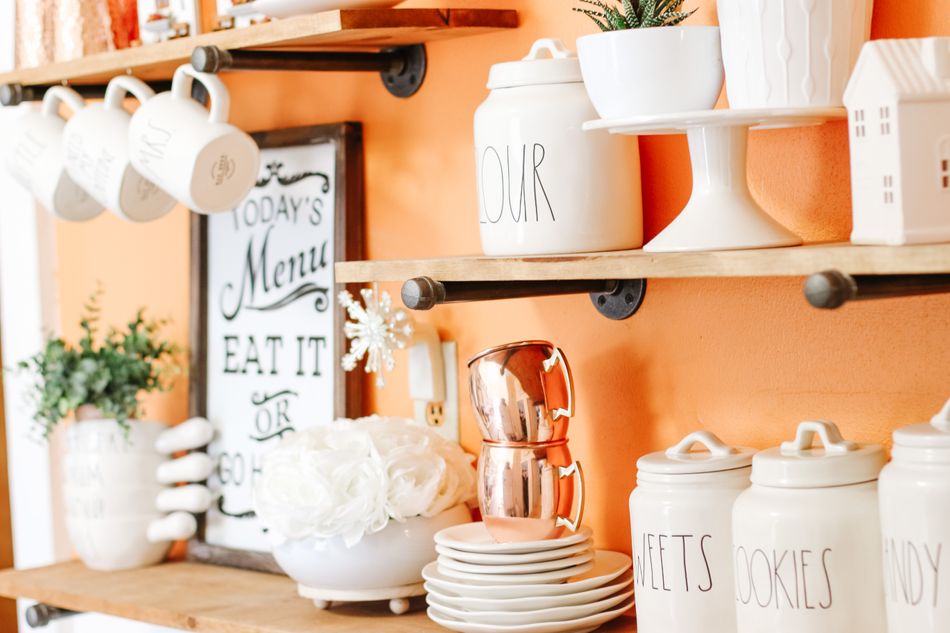 So recently I decided to install shelves in my kitchen because I needed the extra space and I wanted something visually pretty in my kitchen. I love the concept of open shelves and seeing everything displayed visually makes me happy.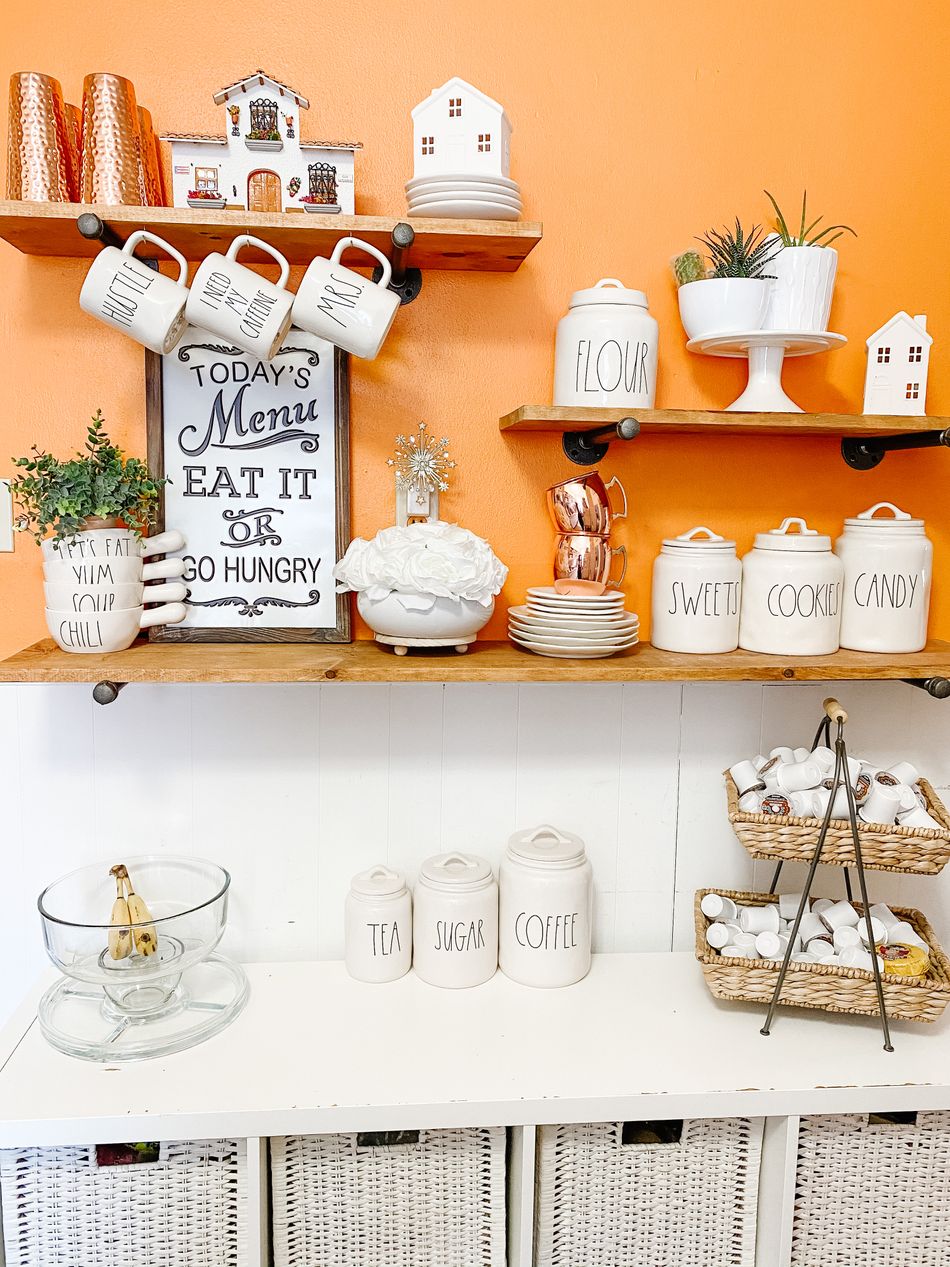 So I asked my husband to build me three shelves on top of my IKEA bookcase which I also store extra kitchen Items, like paper goods, baking supplies, snacks, coffee pods etc.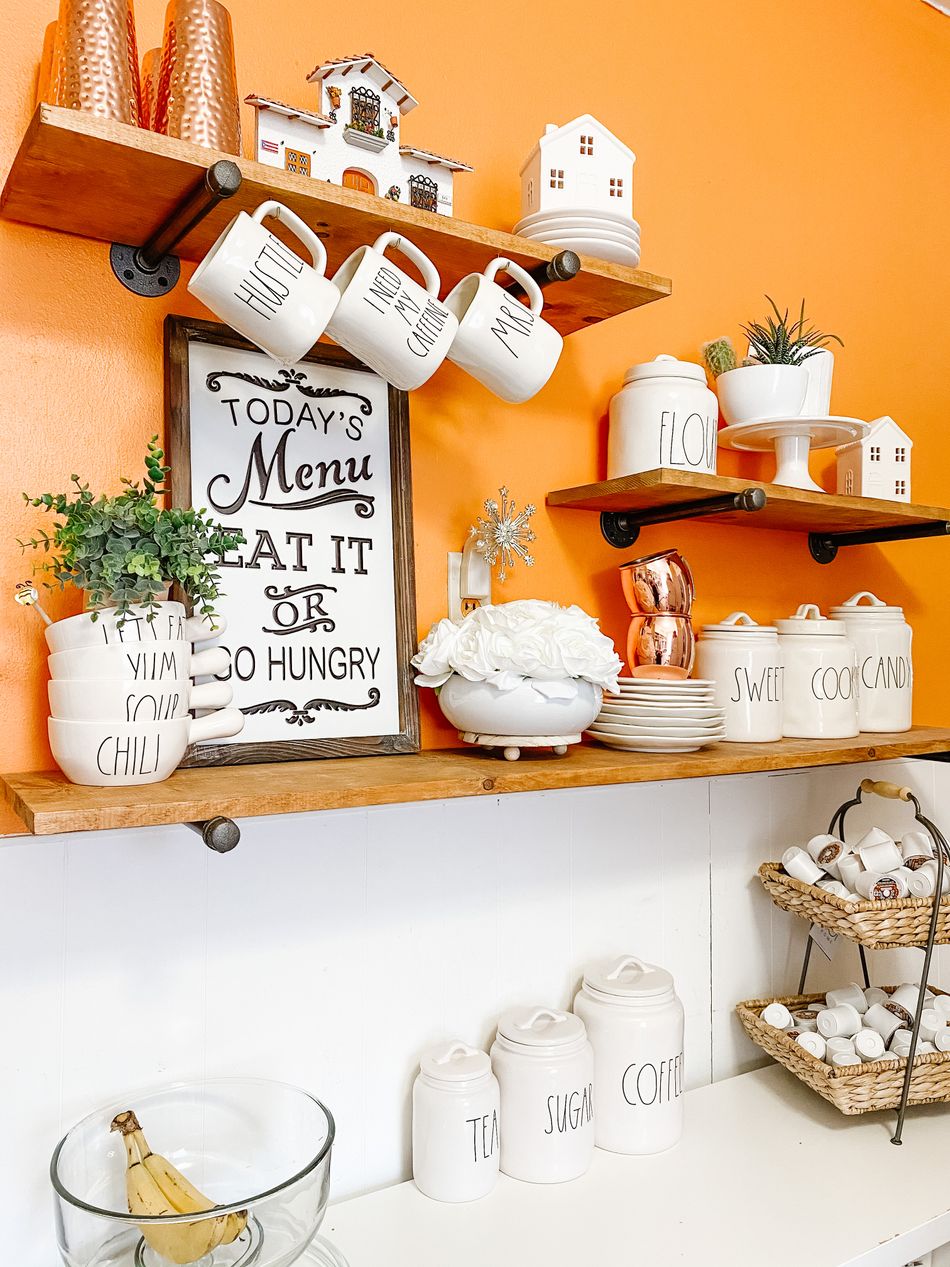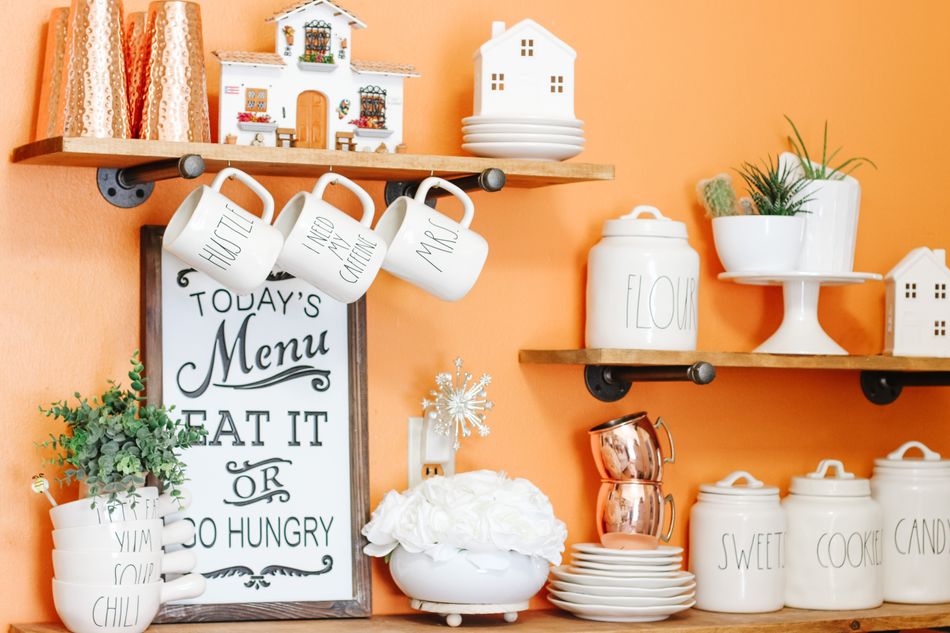 I wanted to style them where they serve a purpose to use daily but also are visually appealing. Here is what I did to style my shelves:
I kept everything within the same color scheme. As you can see my canisters are white so I tried to keep all of them the same. The colors I love to work with are white, copper and greenery not including the wood tones from the shelves. I love how they blend nicely together and it doesn't look too busy. Try to keep your colors cohesive. Having too many colors can sometimes make them look busy.
Stack things on top of each other. I love doing this to add height and depth to a shelf. I love using plates to raise my canisters or cake stands to lift things you can also try books like cookbooks if you like to mix it up.
Put the bigger, or heaviest items on the bottom. Things with extra thickness or width that takes up extra space looks visually better on the bottom shelf. Make sure they have the same amount of weight on both sides of the Shelf.
I like to use the triangle method when clustering my items. It visually gives the look of a triangle by having a tall item next to a medium and small item. Its all about placement.
Just keep playing around with it, step back look it over and come back and move things around till you find it is balanced nicely. Finish it off by adding some greenery. Greenery for some reason always finishes off a space nicely and breaks up the color tones.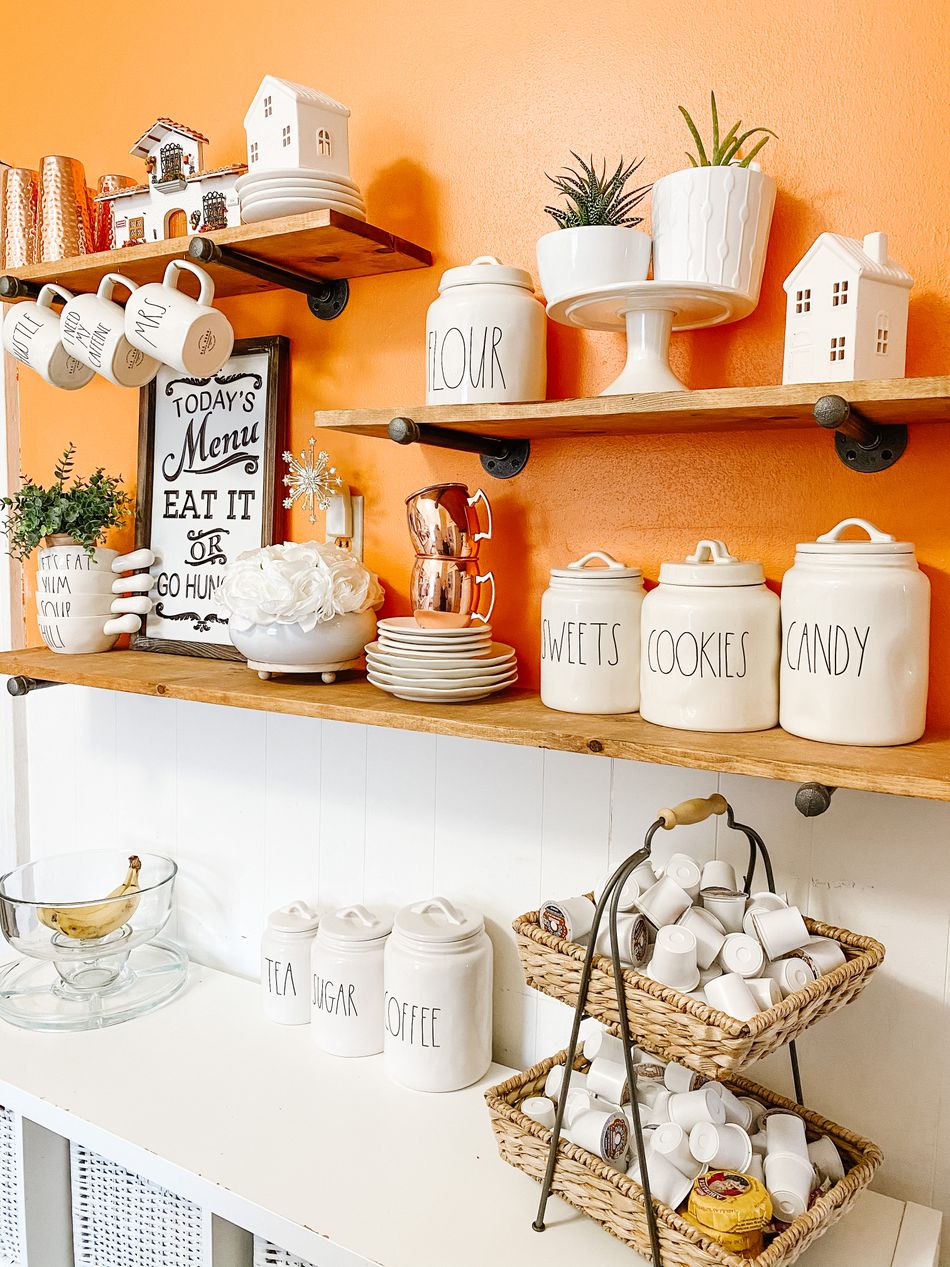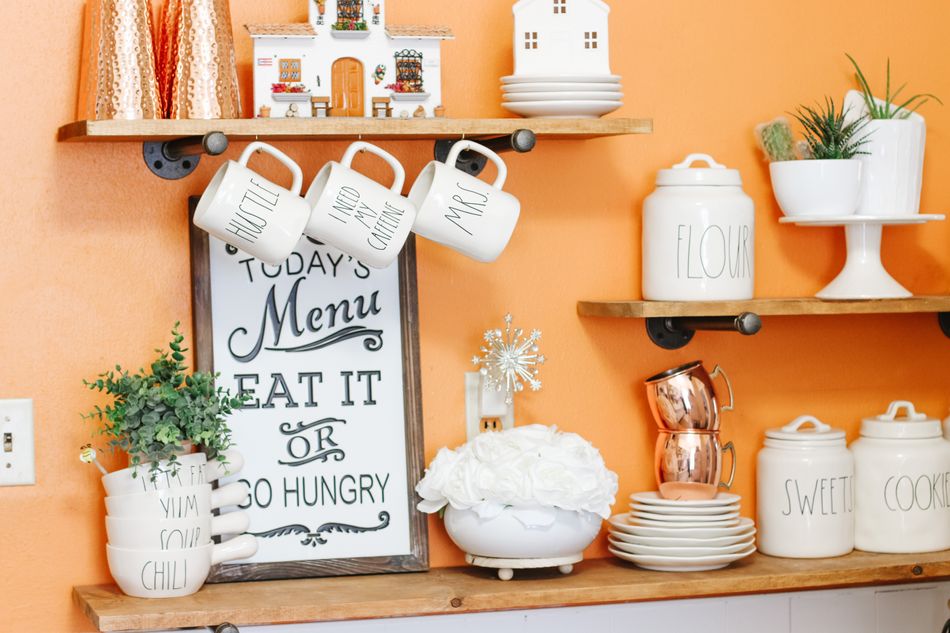 There you have it hope this helps! This can also work for other shelves in your home like cabinets and bookcases. It's always fun to get creative and change them around from time to time. I most likely will change it around again depending on what I need to use most of at the moment. For now this is what works best for me. What do you like to add to your shelves to make them visually interesting?