If you are looking for something custom and adorable to add to your Kids Valentine Gifts, Etsy has it! Here are a couple of adorable custom gifts you can add to your kid's Valentine's Day Gifts.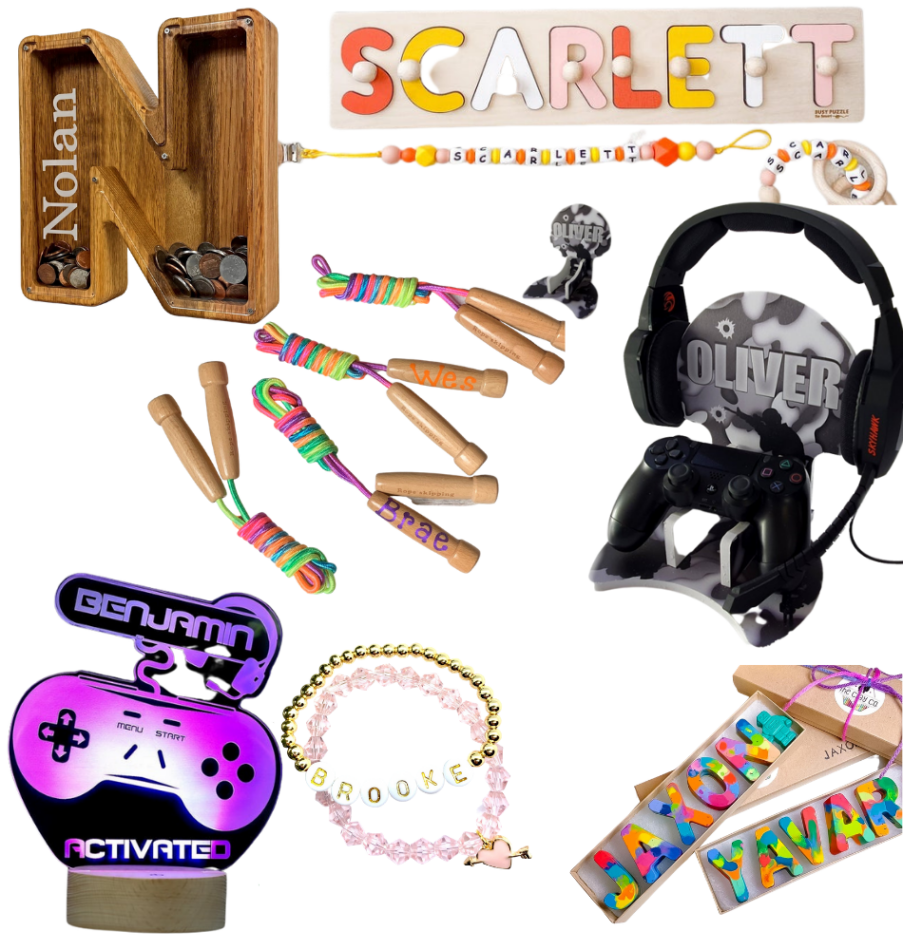 Cool Presents for Kids
Earlier I shared some decor items for your home, but I wanted to share some Valentine's Day Gifts for Kids. My children got a good amount of gifts for Christmas, so for Valentine's Day, I like to gift them one customizable gift that they will enjoy along with some treats like sugar cookies and chocolate. Here are some really nice gifts to give to your kid for Valentine's Day.
I've been teaching my kids the value of money, here is a cute piggy bank with their name on it. I love that its neutral and can go displayed nicely in their bedroom.
This name puzzle is adorable for little girls or boys who are learning to spell their name or just like to connect pieces in general. I love that it's wood and completely customizable colors.
For little girls who love to jump rope, I love that you can give them one with their name on it.
Talk about a cool present for kids! This night light can be customized with your child's name!
If your daughter loves bracelets as much as mine, these bracelets with their names are so cute! They will never. go out of style either.
Crayons are always a favorite for kids, but these personalized ones are so sweet!
This Video Game Holder for their controller and Headphones is a must for your gamer. My son would love this!
Keep It Simple and Personal
Etsy has the most amazing Valentine's Day Gifts for kids and any loved one. I love giving them something personalized and special to them. It's nice that you can find such sweet personalized gifts for your loved ones on Etsy.