This post may contain affiliate links, when you click a link I'll get a commission from it, at no extra cost to you.
I don't know about you but I love home decor. Shopping for it can easily get out of control and sometimes you can end up spending more than anticipated. I have learned a lot throughout the years on keeping myself on a budget and I am going to explain how to decorate on a budget and stick to it. It won't be easy, I mean there are times I still want to overspend, but sticking to a budget is key to not overspend and keep your home clutter free.
There are a lot of low cost home decor that can spruce up your space without breaking the bank. You can easily decorate for less and still have the space you desire.

Choose your Style
If you don't know your design style and if you need help figuring that out you can check out this post on how to find your decor style. Doing this will help you in the long run from buying random items that don't go with the overall aesthetic of your home.
I have seen that I love anything with natural wood, light colors like white, and touches of metals. I also love glam touches especially gold. My style is a mixture of Farm House with a touch of Glam so when I shop I always try to make sure the items I pick out will match my aesthetic at home. Taking this quiz it says I am more Farm House with a touch of Glam and Bohemian which is so true! I purchase items in all of these styles. So it makes it easier to know what I like to bring into my home.
Pick and Choose Your Splurge Pieces
So now that you have an idea of your design style now you can seek out pieces that will make your home look nice while being on a budget. You don't have to overspend on everything, set a realistic budget that you can work with. If you are decorating your Bedroom and want to spend $1,500.00 max then you are going to pick the item you must have and won't settle on buying cheap first. This can be your mattress, your bed frame, a bed comforter that you saw and you can't see your room without, etc. Let's say you want a specific comforter that is going to go with the overall style. You love it so much you can't see yourself using any other style for your room. You then realize it costs $100.00 but you have to have it! Then that will be your splurge item.
Now that you have that splurge item, every other item you get has to be within your $1,500.oo budget now you have $1,400.00 left to buy a bed frame, a mattress, and decorative pieces for your room.
Great Stores to Find Reasonably Priced Home Decor
Now that you have $1,400.00 left to buy a bed frame, a mattress, and decor for your room you are going to hunt for the prices you need to stay within budget. If you shop online for all your items, I really recommend using this plugin called Rakuten. Using this you can get cash back for your purchases while you are shopping online. For walmart you are able to get 3% cash back on anything you buy. Major retailers like Target give cash back. Its amazing to get extra savings! I have gotten $273.11 so far from buying things for my home during the pandemic just shopping online.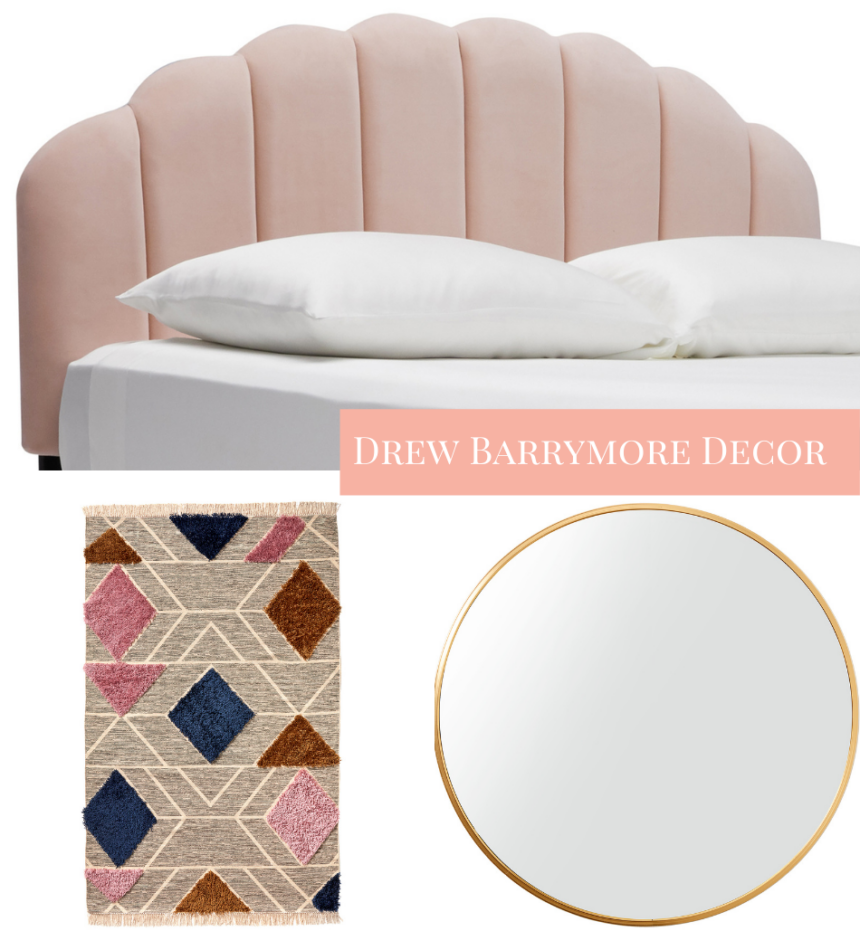 Aztec Rug | Headboard | Mirror
Some of the stores I love to look for deals are:
Walmart | Do not be afraid to look online, you can find a lot of wonderful decor styles by famous people like Drew Barrymore at very reasonable prices! This Headboard is $455.00, the mirror is. $58.00 and the rug is $100.00 for a 5×8 size. If you bought all these items you will have a leftover budget of $787.00 to get curtains, a dresser, bed frame, lamps, and little decor items.
Home Goods / TJMAXX/ Marshalls | Very great place to look for cheap home decor with awesome quality. A lot of the bedsheets I have bought from these stores start from. $14.99 and up which will help you stay within budget. Decor accents and frames are at awesome prices here too. Curtains you can find as low as $19.99 for two panels which are awesome too. It's all about picking and choosing!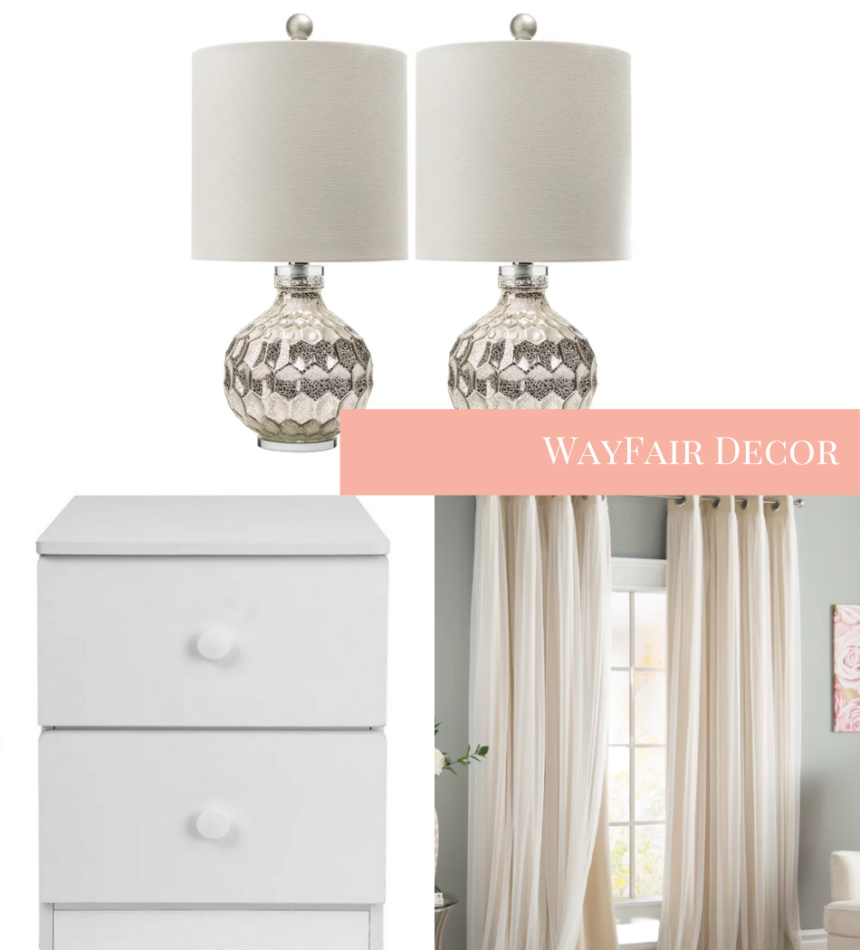 Night Stand | Curtains | Lamps
Wayfair | This is a very popular website where you can also find beautiful home decor at reasonable prices. I love to shop here if I can't find what I am looking for in Home Goods. The prices are usually the same as home goods. You can get a simple nightstand at $47.99 each totaling up to $95.98 for two nightstands. You can easily change out those knobs for $10.00 max if you wanted to spruce it up. These curtains that have two panels are $65.43 and these beautiful lamps are $111.99 for the pair!
Now you have $513.60 left to buy a mattress for about $205.99 a bed frame for $69.99. You can find a Dresser for $139.99 which you can also change out the knobs. Now you have $97.63 for random decor pieces you can easily pick up in Home Goods to decorate your room.
Look in the least Expected Places!
This is how to decorate on a budget and not overspend! I know it can be difficult when you're looking at all the incredible items for sale. The key is to pick and choose the items you must have no matter the price and then buy everything else within budget. You can always find a lot of low cost home decor without having to break the bank. Another place I love to look are thrift stores, Salvation Army, Goodwill, and Yard Sales. Don't ignore these places to find some good items! Sometimes you can find antique decor that is worth much more than they are selling for. It can also lower your budget expenses and you'll have even more money to spend on things you need. I hope I helped you in figuring out how to budget your next decor project. Remember to pick and choose your favorite piece first!