Valentine's Day Gift Ideas for Him is here! Now that I've been looking for some Valentine Gift Ideas for my Husband, I figured I'd share what I've found. I always wait till the last minute 😆 but not today! Here are some Valentine Gift Ideas for Him, the sweet guy in your life that he will love!
Now, when I am looking for the perfect gift, I like to find the usual hot item as well as something funny and personal. It's all about making each other laugh 😂. These Valentine gift ideas will be nice for the first gift for your boyfriend as well.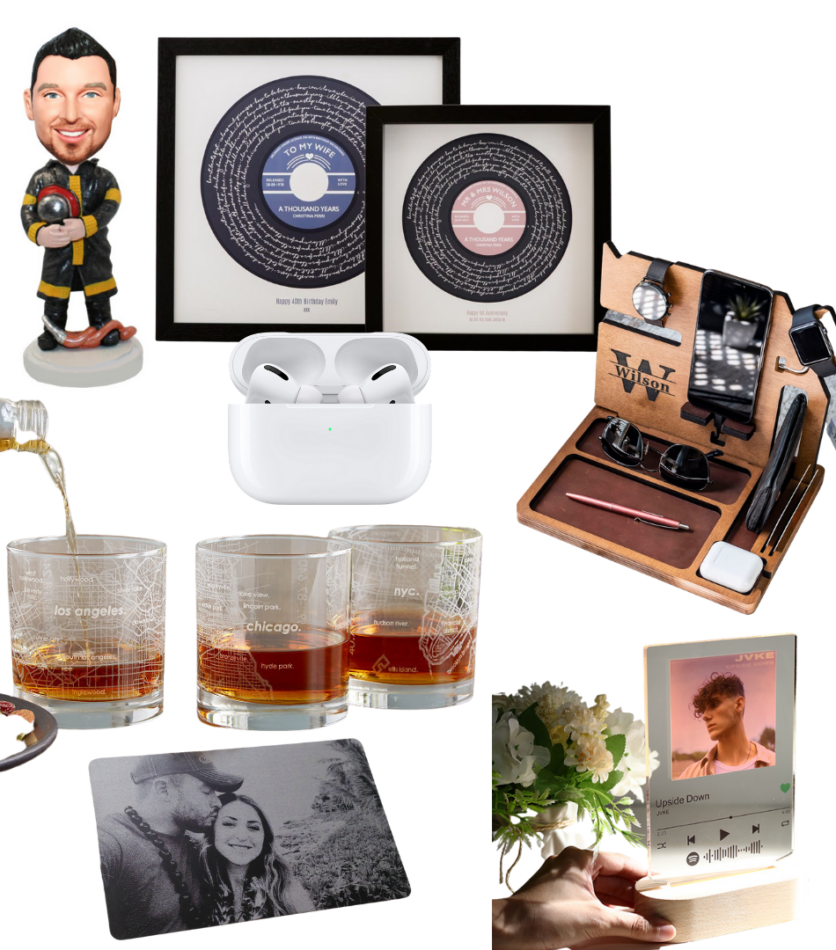 Valentines Day Gift Ideas For Him
Bobble Head them, I mean come on if that isn't the funniest yet coolest thing! I'm thinking of getting Thomas one like this with his head of course 😂.
This art piece with the song lyrics on vinyl is such a thoughtful gift that they can use in their office. It can have your first song or your wedding song. How romantics is that.
Now if your guys loves a good drink or has a nice bar set up these would make such a nice addition. These Glasses have the major city maps on them 🙂 for someone who loves to travel this is a nice gift idea.
Now if he's a music lover this is such a nice night light/Picture Frame. You can put your favorite song and put a custom image on it as well.
Airpod Pros because well they're amazing! I have a pair and I love them, they cancel out the noise so well and are comfortable to wear.
This sweet wallet picture with a personal message is a nice gift if you want something more personal and sweet.
If your guy always has his random things lying around, this would be a perfect station that can hold all his things.
Let me know if you own any of these items or have gifted them before. I know I will be getting a couple of these for my husband, maybe, he will like them as much as I do!