I always say to everyone don't sleep on Dollar Tree. You can find some amazing Home Decor or entertaining pieces at Dollar Tree! Their website is even better because you order whatever you need in bulk. Here awesome of the Best Dollar Tree Items you should always buy during the Holidays!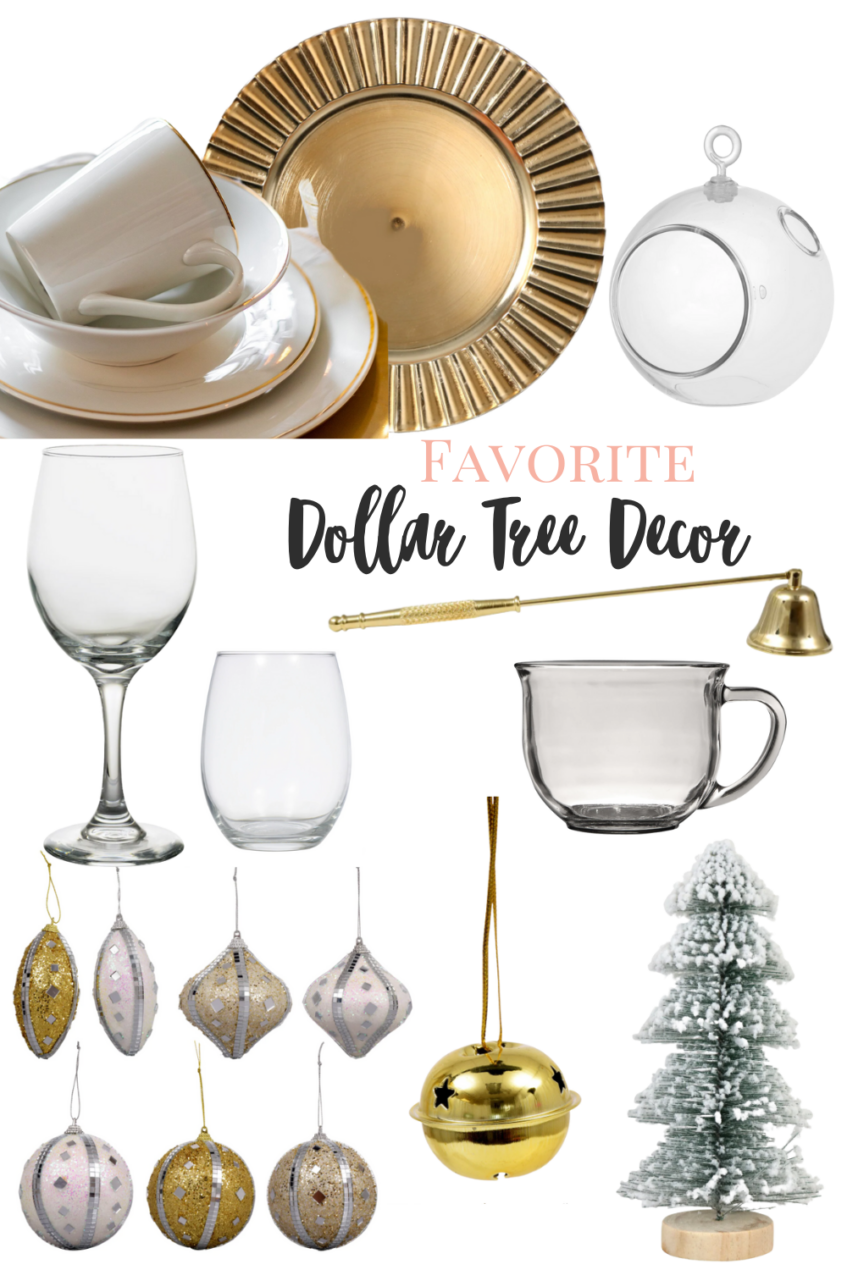 Chargers: I use these for my table settings and also for any parties I decorate for. They are lightweight and I don't care if they get damaged because they were so cheap! Dollar Tree has a variety of colors and I personally own the Gold color and love them. They also have them in Silver and Red for the Holidays.
Hanging Terrariums: So I recently got one of these from a friends wedding that was glass, but these are just as good and they're plastic! Great if you have kids and are scared of glass breaking. You can fill them with plants or Christmas greenery or add a battery operated tea light candle!
Glasses: So I don't buy every glassware from Dollar Tree but recently my friend recommended these coffee mugs which I was in shock how great they were! I have wanted similar ones from Amazon and Home Goods but they were 24.99 for a set of 4! So this is a bargain if you ask me.
Ornaments: I have found some of my sparkly ornaments from Dollar Tree. One you mix it in with your fancier ornaments you cannot tell they are from Dollar Tree! These are my favorite ones that I use in Gold year after year.
Bells: I used these bells in my smaller trees in my dining room but you can also use them as vase fillers.
Glassware: If you are entertaining a lot of guest and need extra wine glasses these are great. There are stemless options. They also have some really nice white and gold plates for tablescapes!
Candles: This is a cute inexpensive candle snuffer.
Trees: If you are looking for some bottle-brushed trees these are really good and they are sturdy. They are very similar to the target bullseye options.