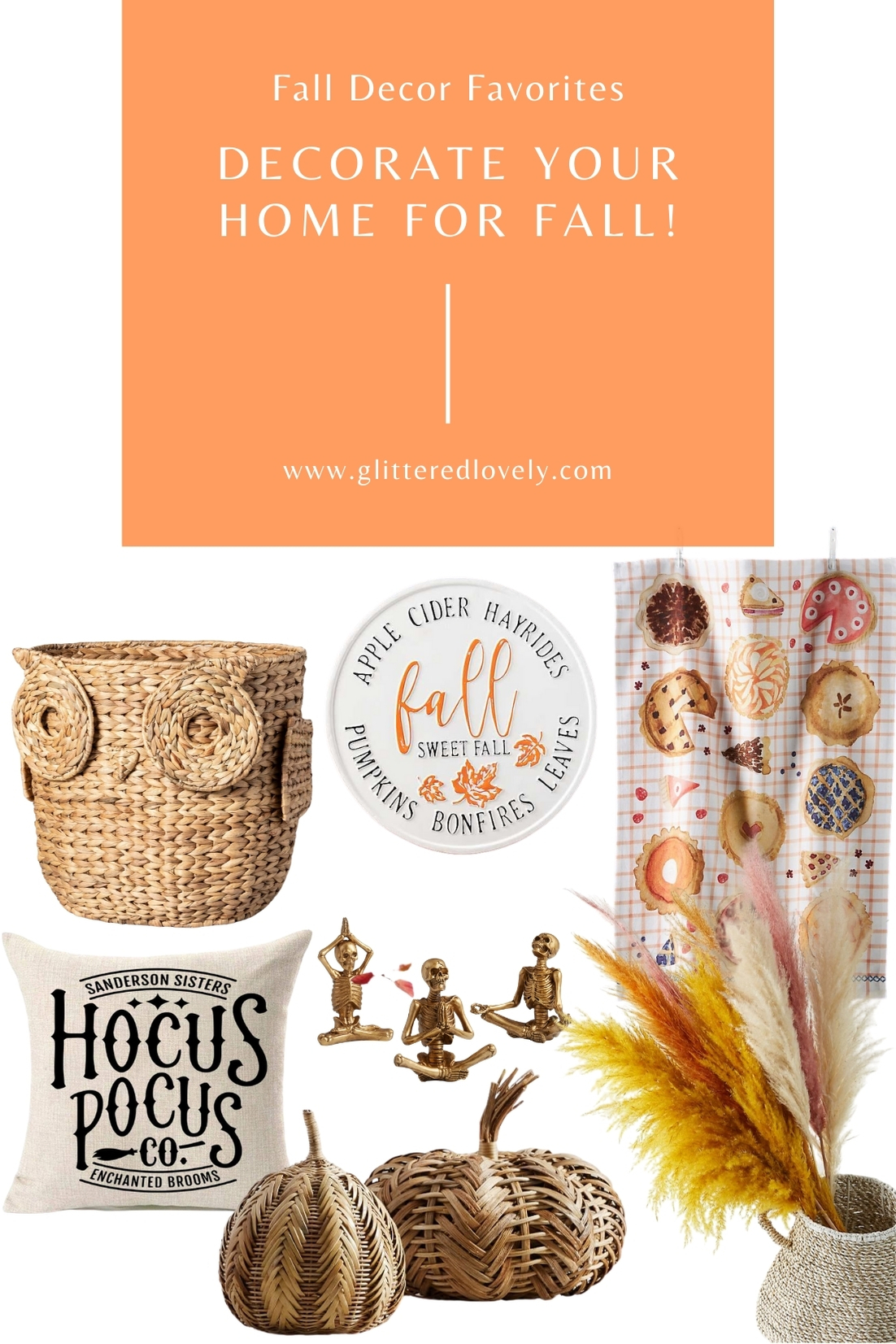 Fall Decor Favorites
I can't believe Fall is just around the corner! Fall is my favorite season and I've been loving a couple of new fall items that just hit the stores recently. I'm all for a natural look with pops of color. I also really love to transition my Halloween looks to a fall harvest look in a snap of a finger. This is why I stick to a lot of natural items like decorative leaves, garlands, and pumpkins 🎃 that I can easily incorporate Halloween decor into and then remove them when Halloween is over. These are a few of my favorite fall decor items I've found over the web these last few days: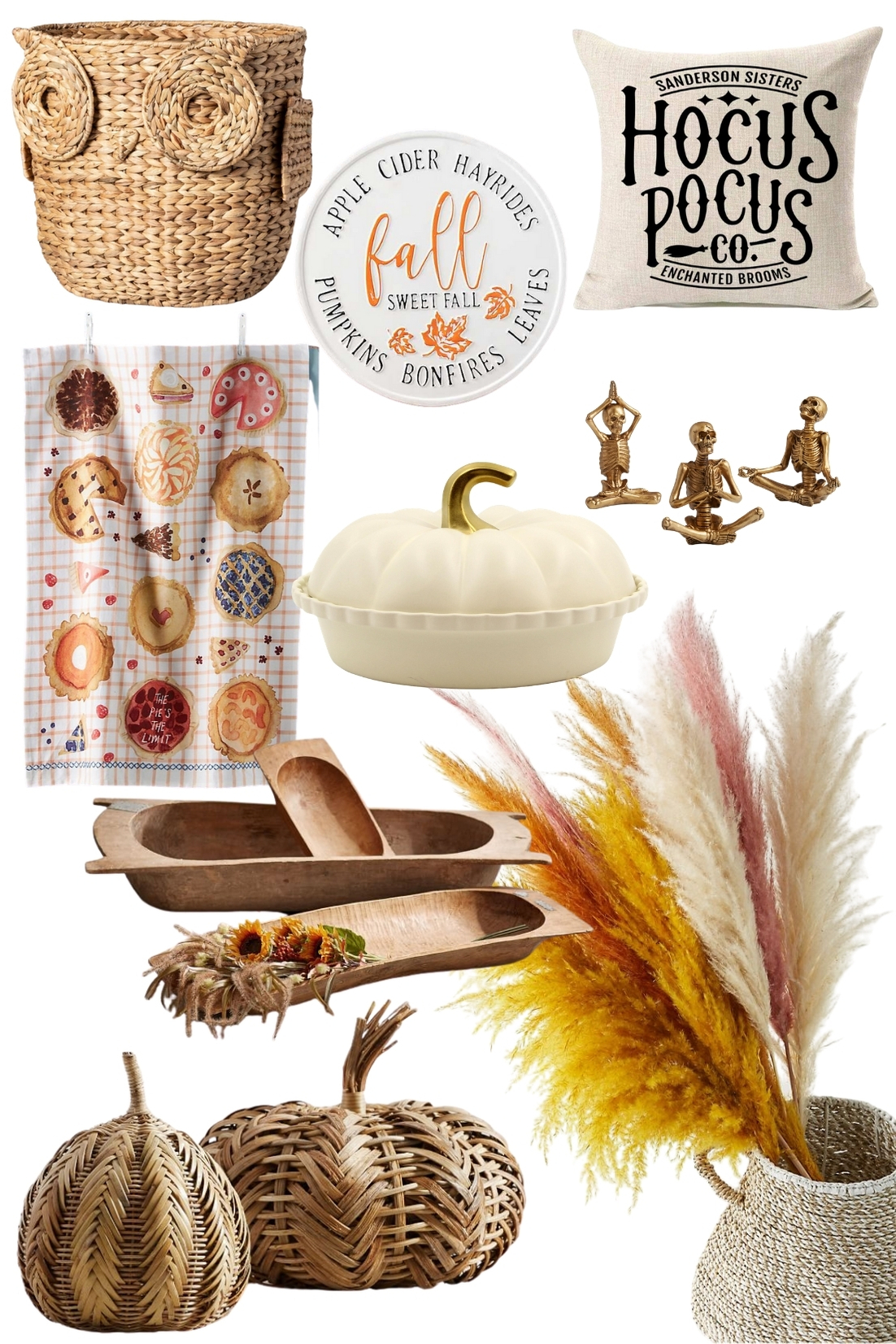 Anthropology has the cutest tea towels right now, my favorite is this pie 🥧 towel, seriously how colorful and suttle at the same time!
This cute wall plaque is adorable for both fall harvest and halloween decor.
I wanted some suttle throw pillows to add to my halloween decorations and I love these cream and black pillows! Hocus Pocus is my favorite but these come in a set of four which is great for the price.
This ceramic Pumpkin Pie dish is so pretty to use for entertaining for Thanksgiving! I also love that it covers the pie till its ready to eat and can serve as a decorative peice on your Thanksgiving Tablescape.
These skeletons kind of remind me of the see, hear and speak no evil but instead they're yoga poses, how cute is that! I love the gold tone and these would look great on a shelf or coffee table to style for halloween.
I am a sucker for wooden bowls especially wooden dough bowls. These are gorgeous displayed in the middle of a dining or console table with some vase fillers or potpourri, you can also add some small decorative pumpkins with some fall florals to make a pretty centerpiece.
Fall decor looks so great with some added wheats or some dried pampas grass, I love how you can easily fill a vase with these and these also have a touch of color into them as well.
This owl basket is so lovely to add throw pillows or blankets into! It would look great in a kids room or your living room! Love how cute yet suttle it looks!
I can't get enough of these Rattan Pumkins. How beautiful will these look on a shelf or clusttered on your Thanksgiving table.
These recycled glass pumpkin cloche are perfect for a cozy feel with some candles or string lights inside to add to your tablescape for fall. It will give your tablescape the perfect glow.
Hope you found something that has inspired you to add to your fall decor!