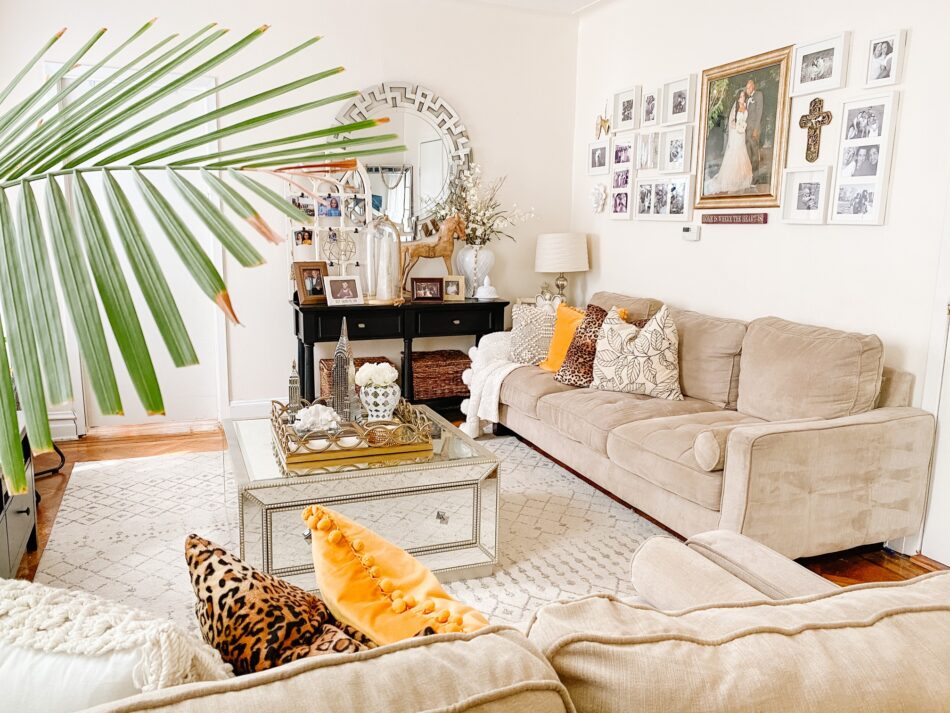 Renting an apartment has a list of rules usually of what you are NOT allowed to do. I have lived in an apartment for some time now and making your apartment feel like home doesn't have to be hard to decorate and personalize because you don't own it. When it comes to decorating it can be hard at times but I have compiled a list of little hacks you can do to make your apartment feel more like home and make it cozier without breaking the rules.
Paint | If your landlord allows you to paint, then do it! I didn't like the color they chose so I painted my living room wall ballet white by behr paint. Usually the paint they have on the walls are simple colors that appeal to any renter. So if you can change it go for it! Adding a fresh coat of paint in your desired color will make it feel homier. Also get creative with the painting, add accent walls, use decals or special removable wallpaper to create a statement.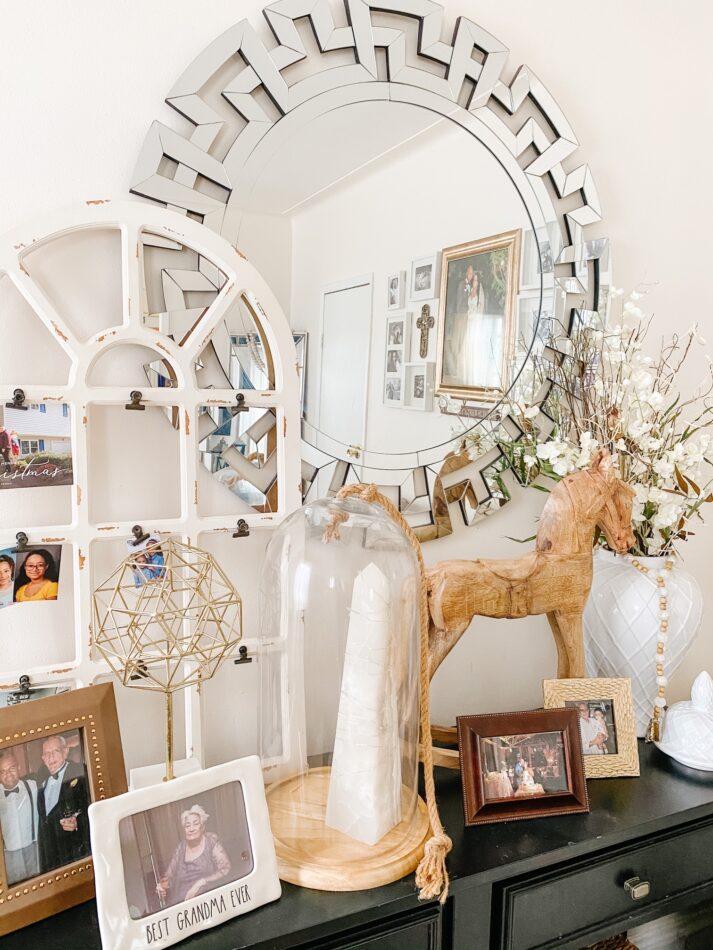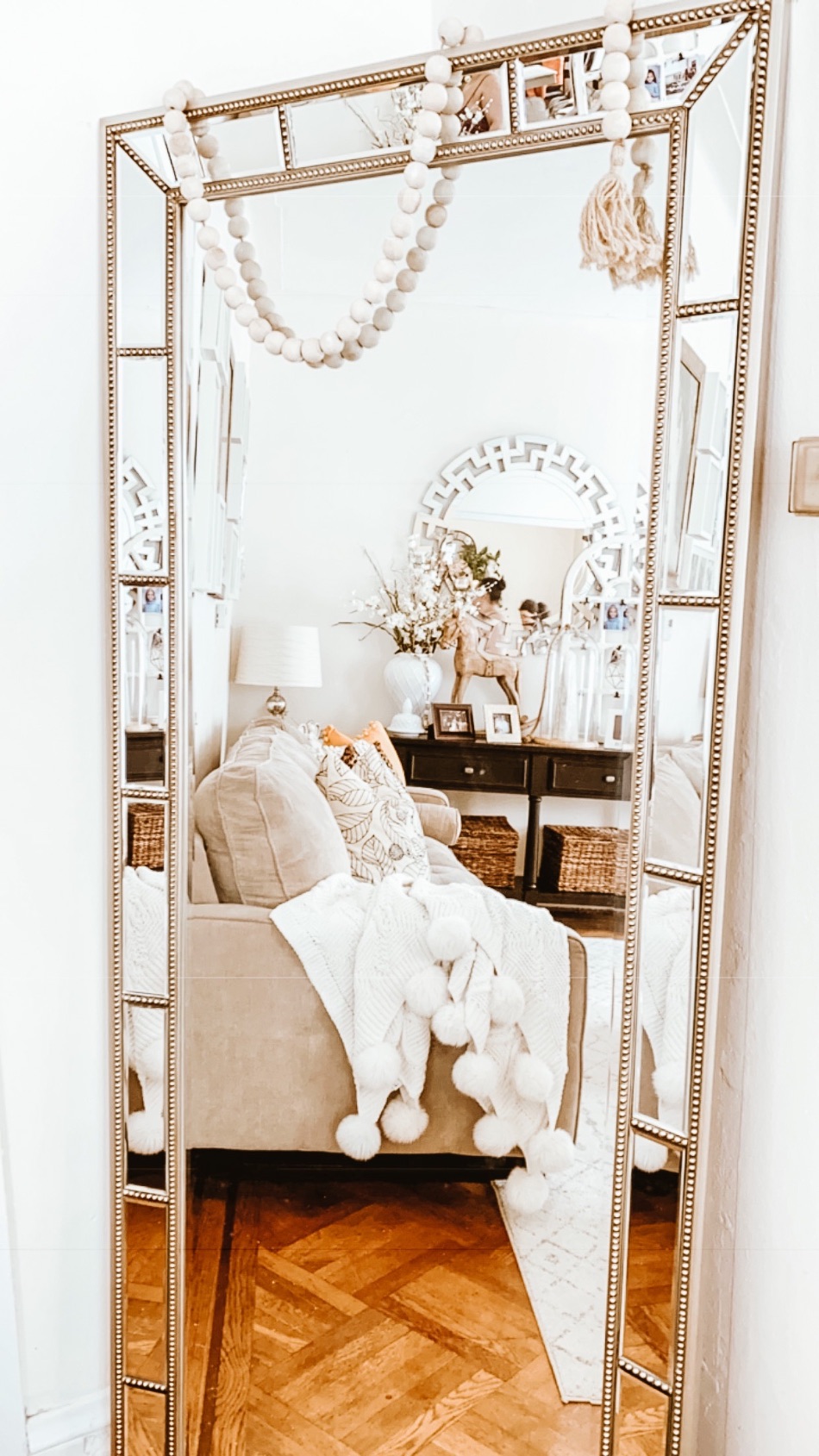 Wall Accents, Wallpaper & Adhesives | Some beautiful mirrors, or decorative accents that can lean on the walls will personalize the space and is always fun. Some wallpaper out there are now removable as well if you want to go that route! Yes you can put it up and peel it right off when it's time to move. So if you're not into painting the whole place adding some wallpaper can really create a really fun statement and it will be back to normal once you peel it off and move out. Another fun option to change are your kitchen back splash or lack of like I have. You can easily apply an adhesive to the back splash that look like subway tiles or wallpaper back splash whatever tile you like and easily get that custom look which can also be removed later!
Nails / Hanging Alternatives | One rule a lot of apartments have are no holes or nails in the walls to hang frames or decor. This can easily be fixed with using command hooks, or strips which work great with picture frames and anything you will like to hang on the walls. I use these all the time, because I don't like the look of holes in the wall and also because they are super easy to install and remove from the walls without causing any damage when you want to change things up.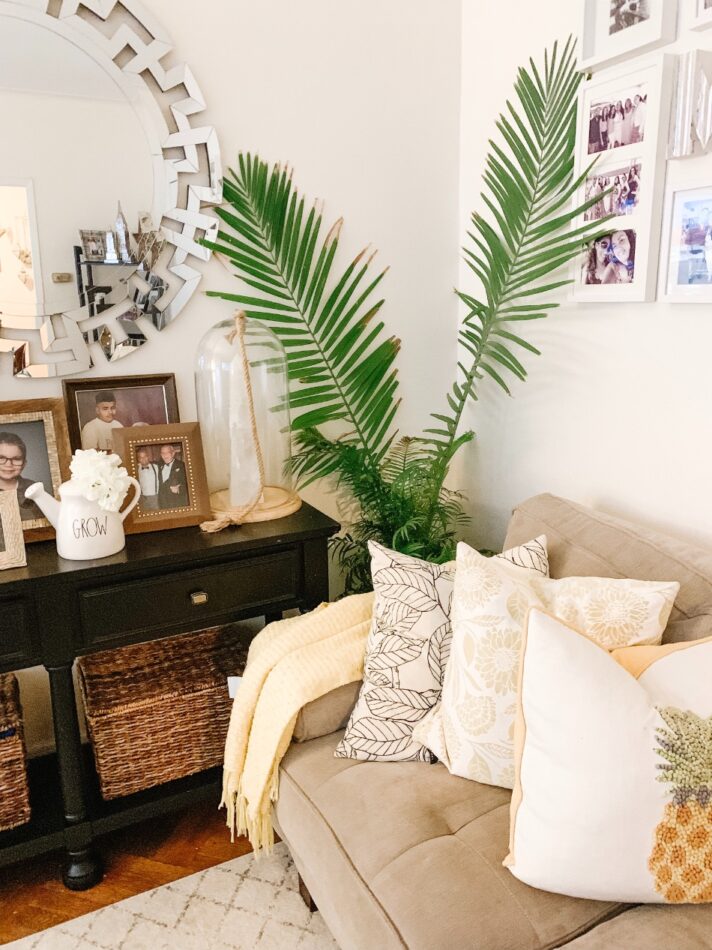 Furniture or Items that Saves Space | Some furniture pieces add fun accents to your place and functions well as storage! Being in an apartment can sometimes mean you're limited with space but adding fun sideboards or book shelves can make it feel more custom (especially with multiple book shelves along a wall) that doubles as extra storage. Using baskets like I did above are another way to store throw blankets as well as store some hidden items you need to store away.
Swap out Old Hardware | You know those basic knobs in your cabinets or furniture, swap them out. Find some that fit your style at home goods or wayfair and change them. That's what I did for my Kitchen Cabinets and it's easy to put back the old ones when you move out.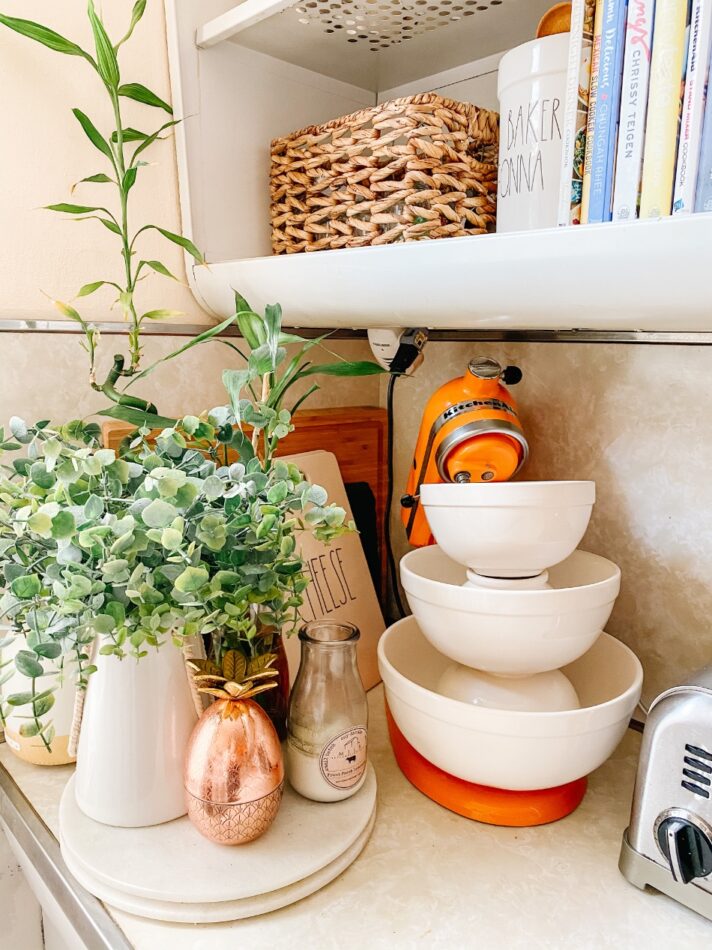 Remove or Paint Kitchen Cabinet Doors | So if you have a place to store your cabinet doors remove them! When you create open shelves it gives your kitchen a more decorative look because you can style your shelves and you can visibly display what you have. My apartment came with very vintage metal cabinets that needed a new paint job so we spray painted them white which brightened them up and we removed the glass doors that came with them. If you're allowed to paint your cabinets over, do it!
Hope these all helped you out in thinking of ways to make your apartment feel more like home. If anything you should use your time now with an apartment to go ahead and get creative with whatever you want to try of course without damaging the property, that way when you get a house you have an idea of what works and doesn't work for you. What are some easy fun ways you like to customize or make your place feel more like home?