Spring has sprung and I wanted to give my coffee table a fresh new look, just to freshen up the space. So I wanted to share my coffee table styled for spring! Changing things around doesn't have to be so difficult, sometimes it just needs something fresh added in to make it tie all together nicely. Don't overthink it, just use things you currently have and add something new if you'd like! Styling Your Coffee Table for Spring doesn't have to be confusing here's how I did it.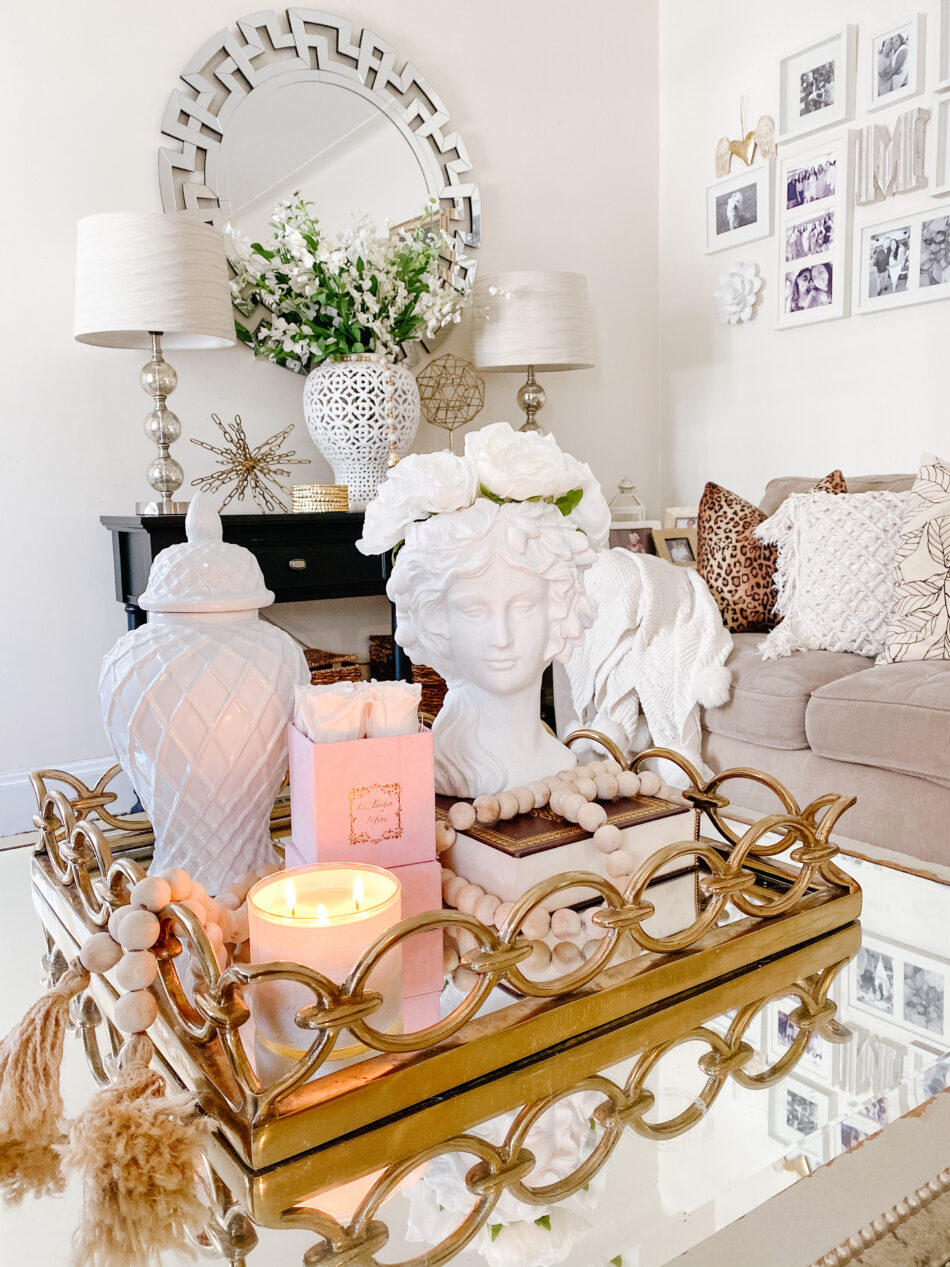 This spring I kept my usual tray I love to use on my coffee table. It's pretty much a staple in my home :). This tray helps hold everything together and with kids playing around it, it's a must! I decided to move my ginger jar over to the coffee table from my dining room. I also added my lady bust head planter that I got at Home Goods. Instead of my usual greenery, I added some faux roses inside her hair. I think it made her look so glam for springtime! I also love that it's white because it helps keep everything neutral just the way I like it.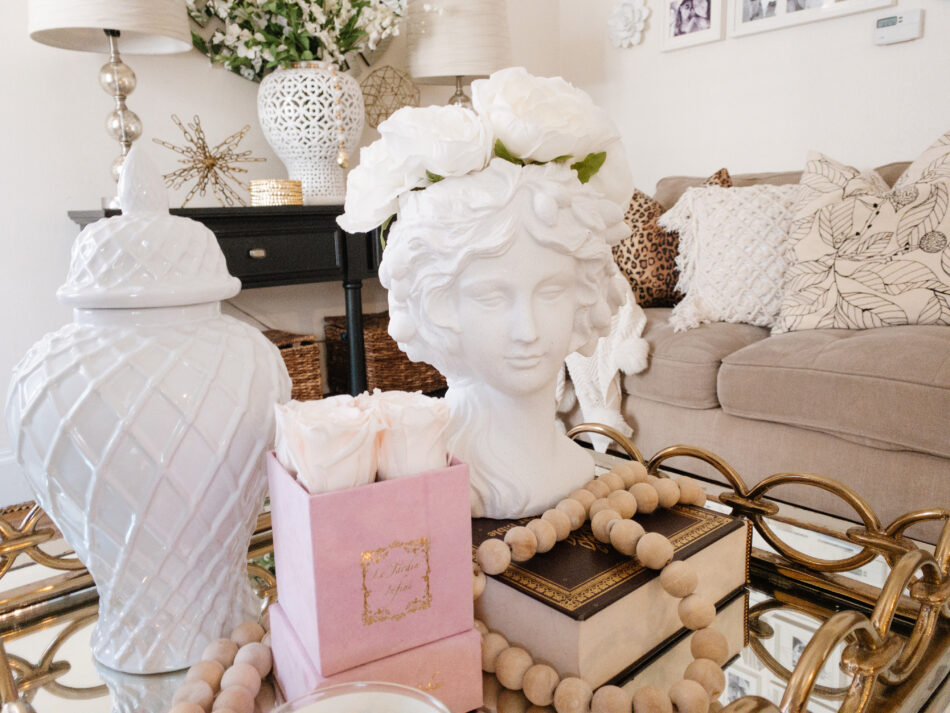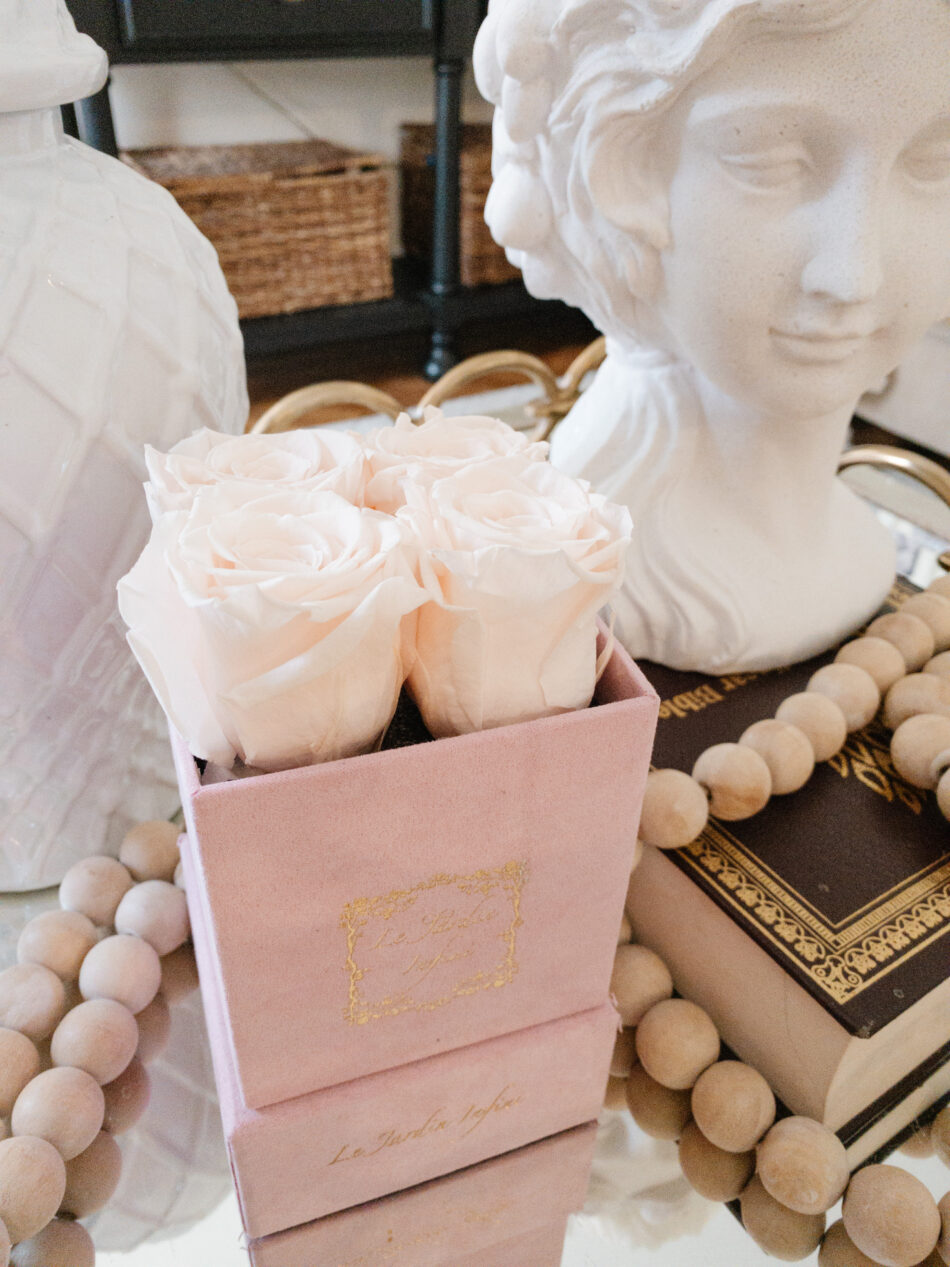 While adding florals I also added these beautiful roses sent over from Le Jardin Infini. They fit so nicely on the tray and what I love most about them is that they are real flowers! Preserved flowers that is! Nothing screams spring like some fresh flowers to decorate with. These florals however are preserved to last for up to a year! How wonderful would this be as a gift to a loved one, especially moms for upcoming Mother's day! They are currently having a 50% off sale too on florals for mom! I personally loved adding this to my coffee table so I can have some fresh florals for the rest of the year. They're absolutely stunning and I love that they can match with anything no matter where I decide to put them.
I also added my current favorite candle to burn for the spring which is this candle I got from bath and body works in the scent Sunshine and Daffodils, it has such a fresh scent. I love to burn it after I have cleaned up the living room it gives the room a fresh clean scent. Finally, I added my favorite decorative beads to finish it off.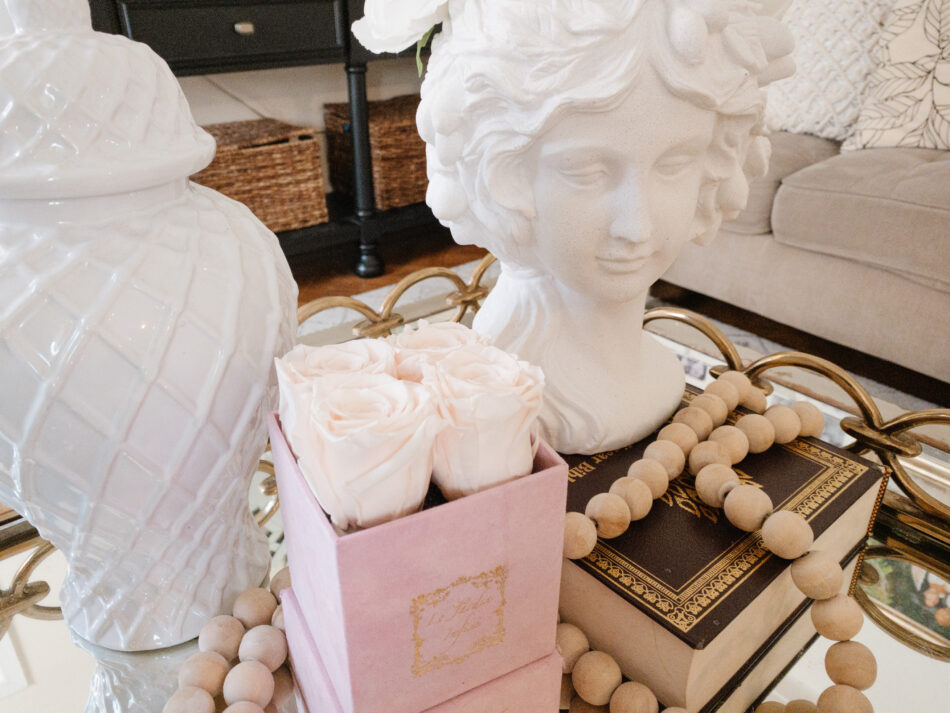 Hopefully, these simple tips for styling your coffee table for spring pushed you to think outside the box! It's good to use what you already have on hand! No need to buy anything new when you can use what you already have at home. Sometimes just moving a decorative item from one room to another will give it a whole new look! If you really would like to add something new, then feel free to add florals. They always look beautiful no matter what season you're in and can be used as decor anywhere in your home! If you're looking for other ideas on how to style your coffee table, check out this post where I style it in different ways.