I cannot believe Easter is this weekend! Where has the time gone? It has been so busy lately. With everything going on I haven't even gotten into decorating my place for Easter this year. I won't lie, I left all of my bunnies inside of the storage bins this year. 🙁 They have not seen the light of day this year. I did however decorate my hutch, better than nothing! So I just wanted to share my very minimal Easter Decor this year.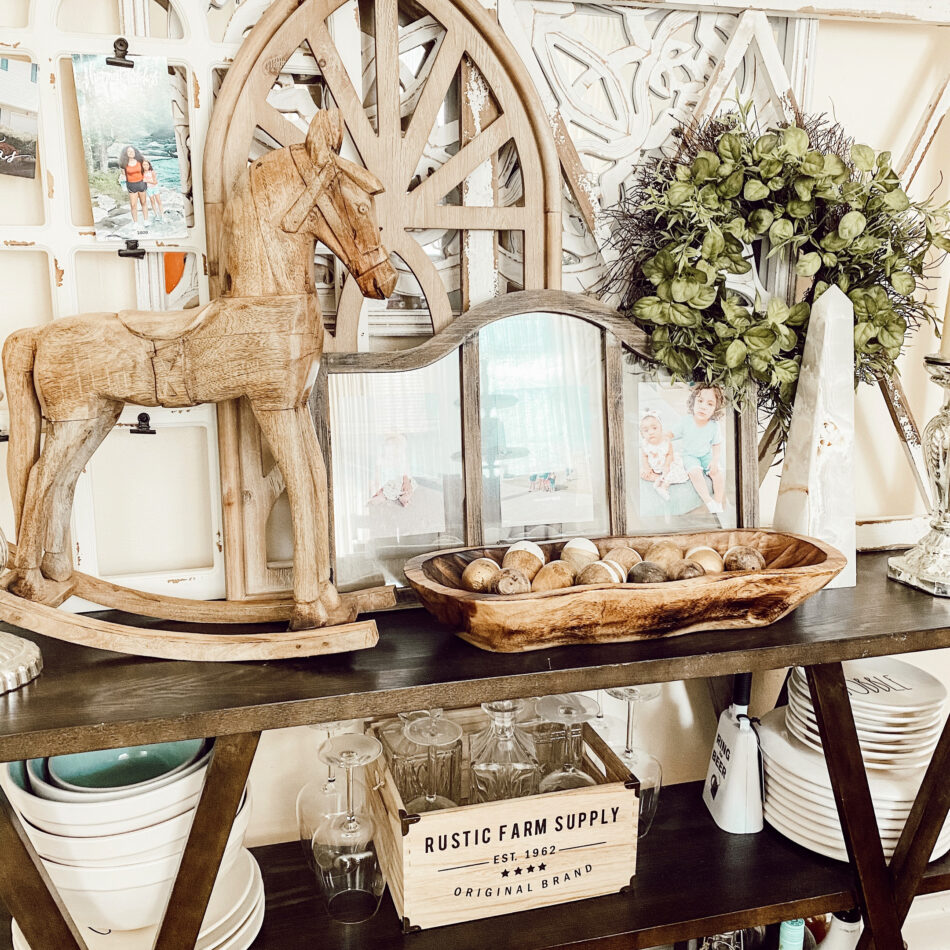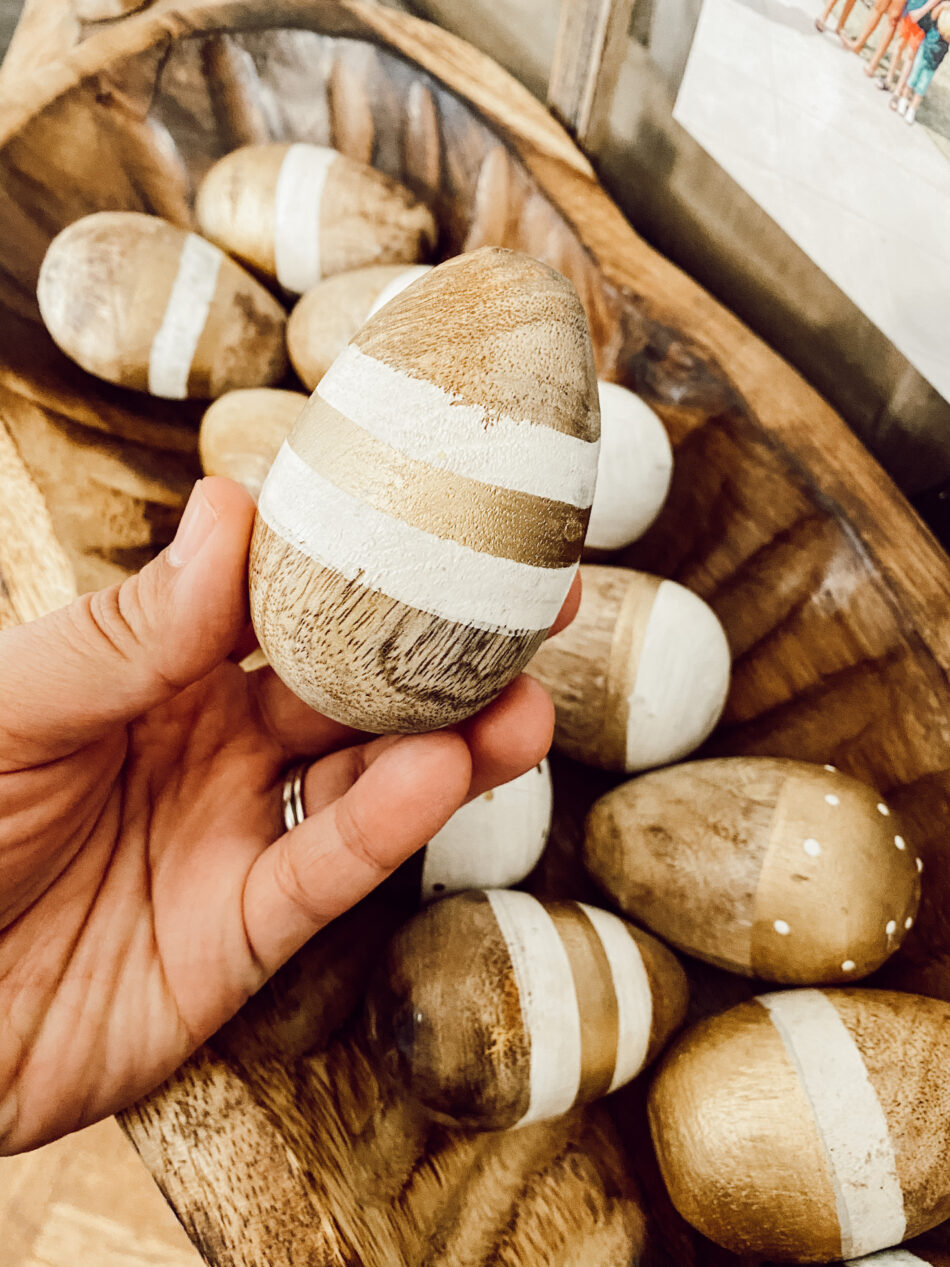 I decided to add some cute wooden eggs I found in Marshalls while visiting family. I really wanted to add moss underneath but my kids were just playing with it lol which made a bigger mess. So for now this is how I have them. If you like the look of these wooden eggs I purchased you can definitely DIY them to your liking. You can definitely find a pack like these and hand paint them.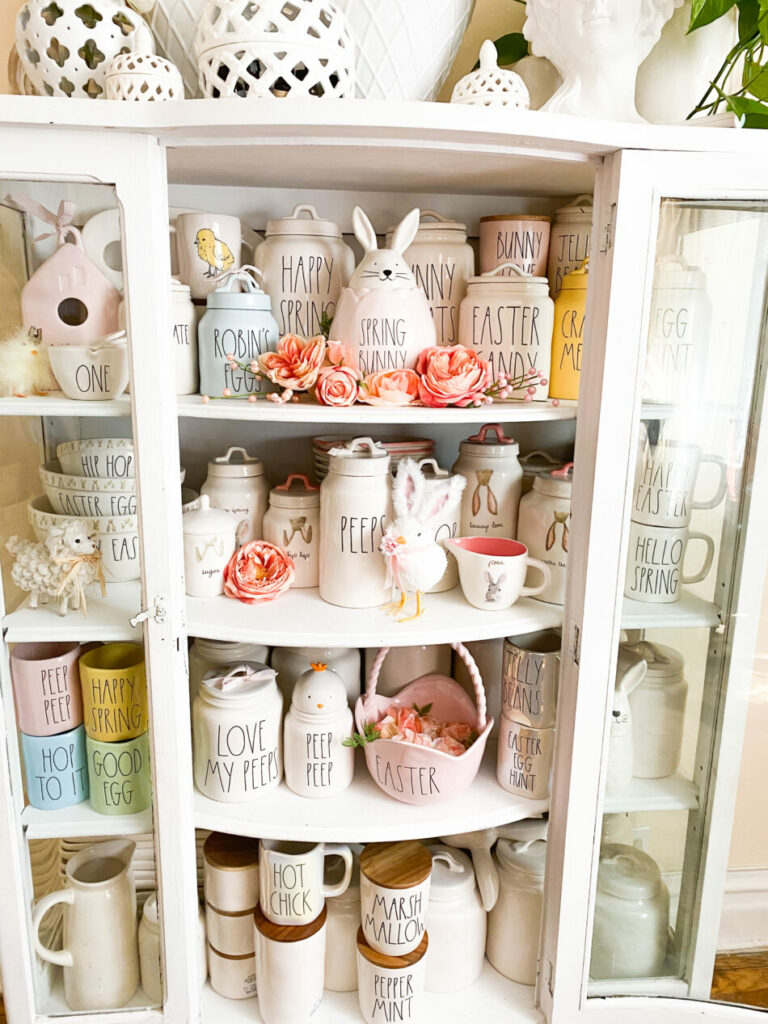 So one thing I have been avoiding a lot this year is adding a lot of pastels into my decor. I just wanted a minimal Easter Decor in my hutch and as much as I love Easter colors, I just wanted something more neutral. So this year I decluttered a lot of my Easter Rae Dunn mugs and only kept the four original pastel mugs along with the white mugs. I did add some pretty new ones which are the lovely iridescent mugs. They are so much prettier in person, I don't even want to use them 😆.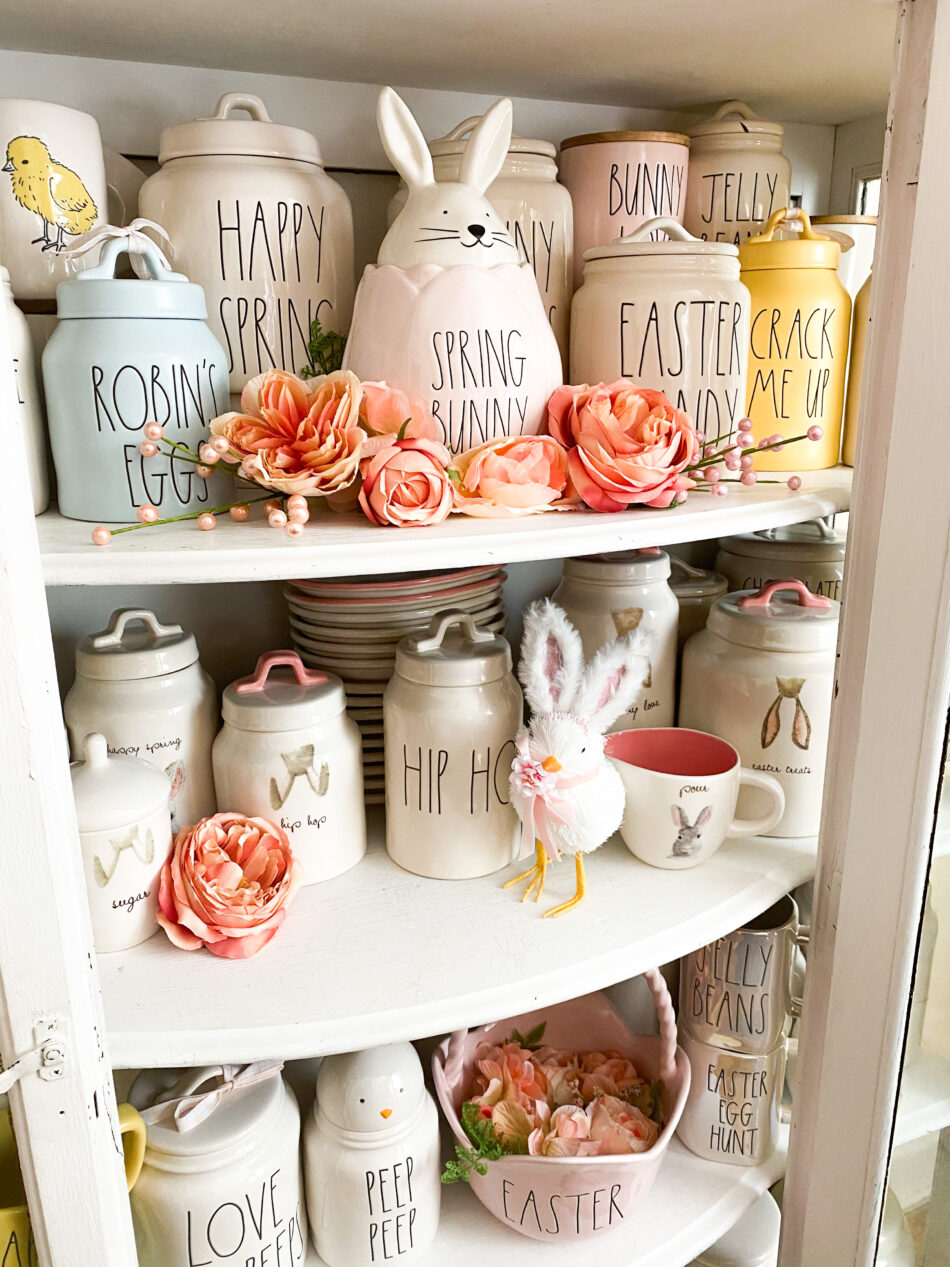 I really love these bunny canisters as well. I almost sold them this year and I'm so glad I didn't. They don't sell them anymore. Overall I am happy with how it looks. I wish I was able to add more decor around the home this year but I am also glad I got my hutch done at least. If you would like to see how I used my bunnies last year you can read it here. I also shared how to style a cute tiered tray for Easter as well here. I hope everyone has a wonderful week and enjoy your Easter.