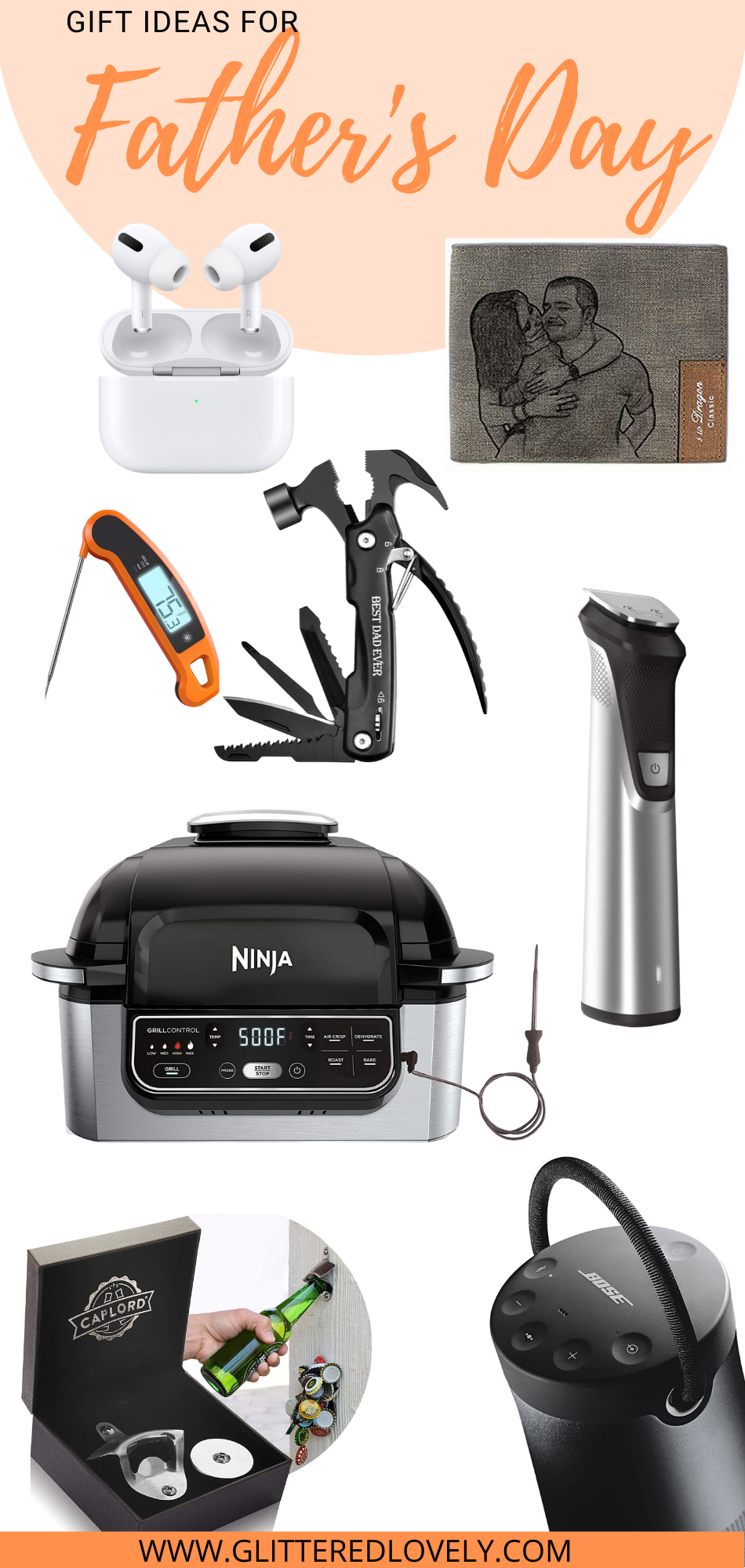 Thomas is such an easy and very simple guy so when it comes to wanting things it's very rare. There isn't a lot that gets him excited besides cars and food 😂 so sometimes it's a little hard trying to figure out what to get him for holidays and special events.
I combined a list of cool gift ideas for Father's Day that my husband would love or currently does own and raves about.
My husband currently raves about this tool making it easy to carry around! It's like an advanced Swiss army knife!
We used this Bose Speaker at my daughters birthday party that was in a park and it was loud and so clear!
We've been looking at an all in one gadget and we love how this one not only has a grill (for the hubby) but all the other options for the mama. This Ninja Kitchen Gadget seems amazing!
If your hubby loves beer or any beverages with caps this bottle cap opener is amazing! It goes great for bbq season too and you won't see those caps on the floor!
The hubby Is always grooming his beard so this is a nice set for the father who loves a good Trimmer set!
I've been hearing great reviews on these AirPod Pro wireless headphones and I'm planning on gifting one to the hubby.
Last but not least this meat thermometer for when he's grilling outside!
Hopefully these can spark some ideas on what to get for your favorite men in your lives.