Happy Holidays! I cannot believe it's already 7 days till Christmas. Where has the time gone? I have definitely been into the traditional colors of Christmas with the reds, greens, and gold. I just love it so much and I decided to stick to it this year. Yesterday I shared one of my favorite traditions in collecting Hallmark Ornaments. Today I will share the details of my Christmas decor and tree for the holidays.
My Living Room Decor
The living room is one of the rooms we love to hang out in. Of course with a toddler, she has been enjoying grabbing things off the tree, which has been hard keeping my picks and ornaments in place 😂. The berry picks are new this year from tjmaxx, they're so full which helped fill my big tree and tie the red in together. All of my ornaments and other picks are either from Hallmark, Michaels, Dollar Tree, and Home Goods. I got my gorgeous brass metal tree collar from World Market. It was the last one they were sold out everywhere and I had to drive to New Jersey to pick this baby up, so happy I did!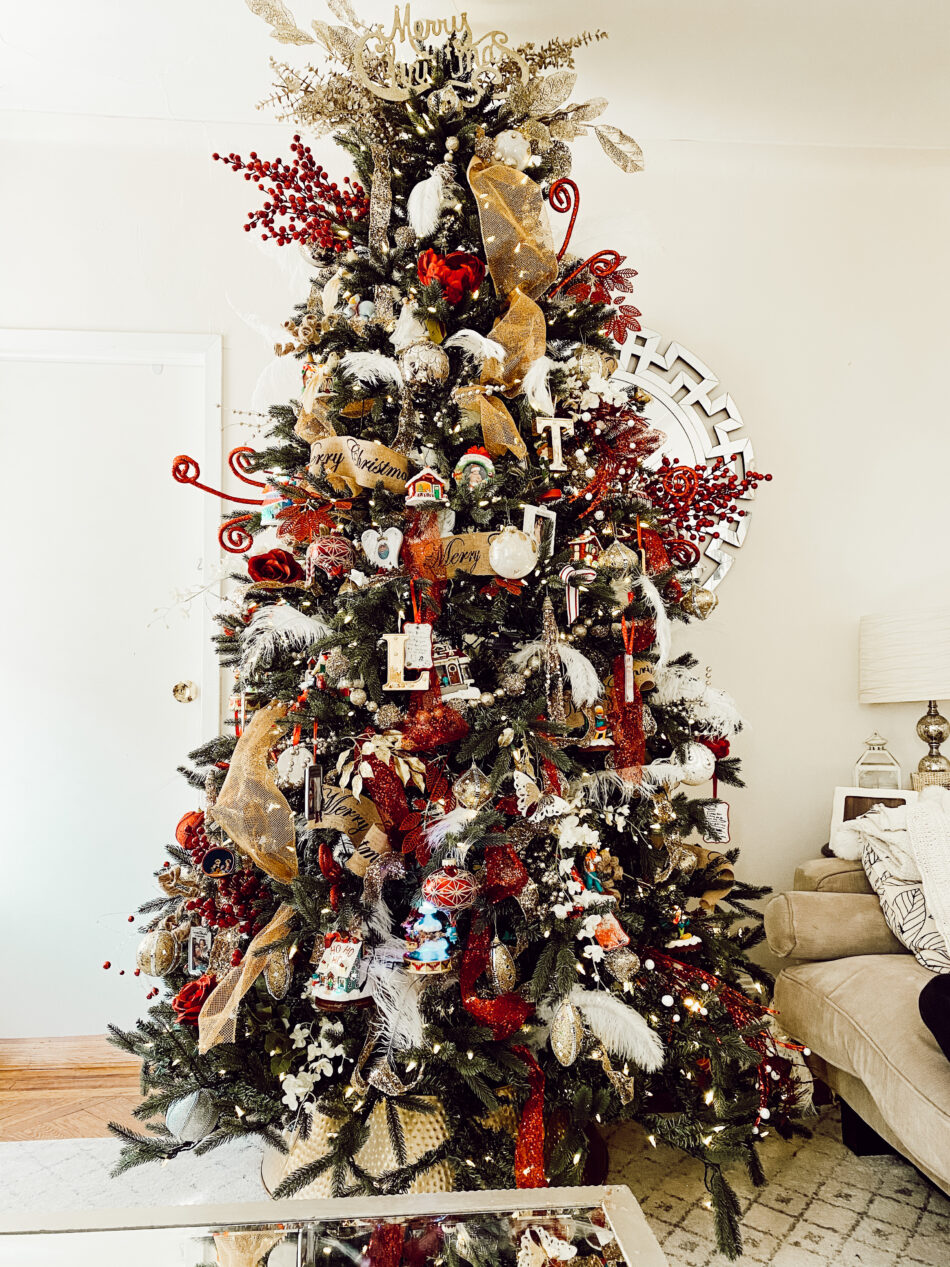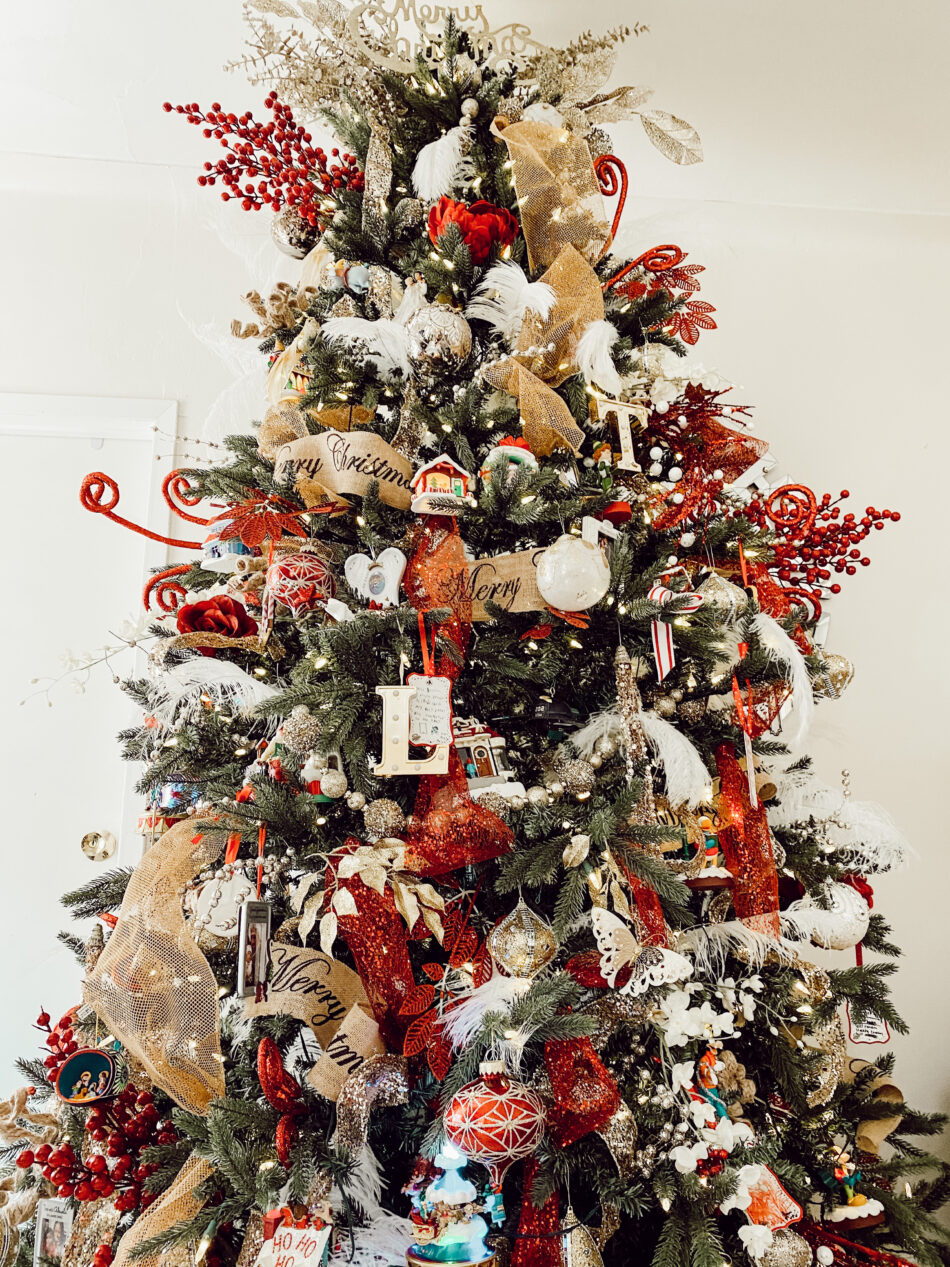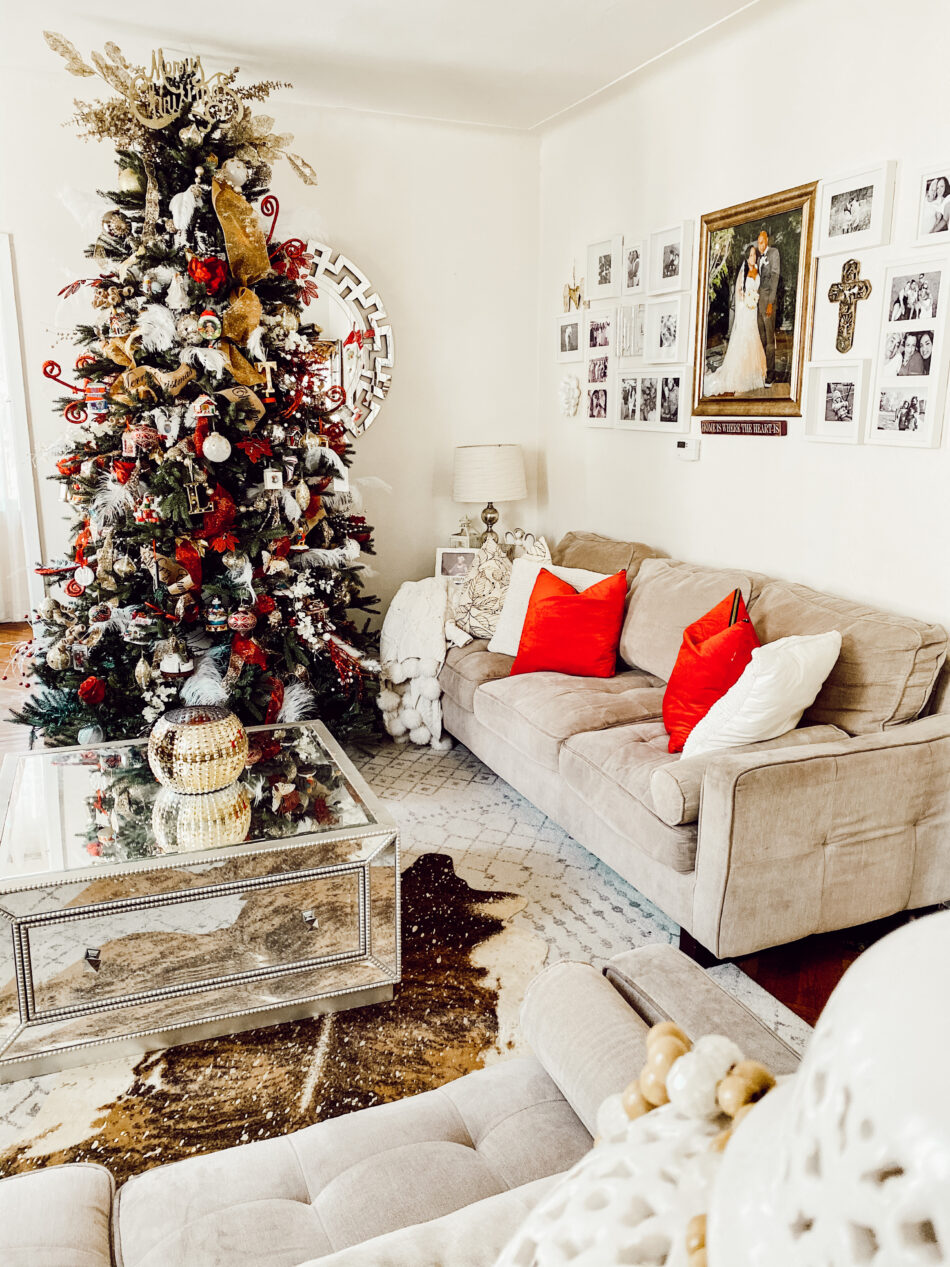 Let's talk about this garland! I got this gorgeous garland at Home Goods at the beginning of the season but didn't know what I was going to do with it at first. I ended up decorating my mirror with it and I just love how it made it look so glam. I wanted to add a statement and to make the garland pop, my wooden beads and my cowbells finished the look! I just love how it came out! It was hard hanging them but nothing a little tape can't fix 😁.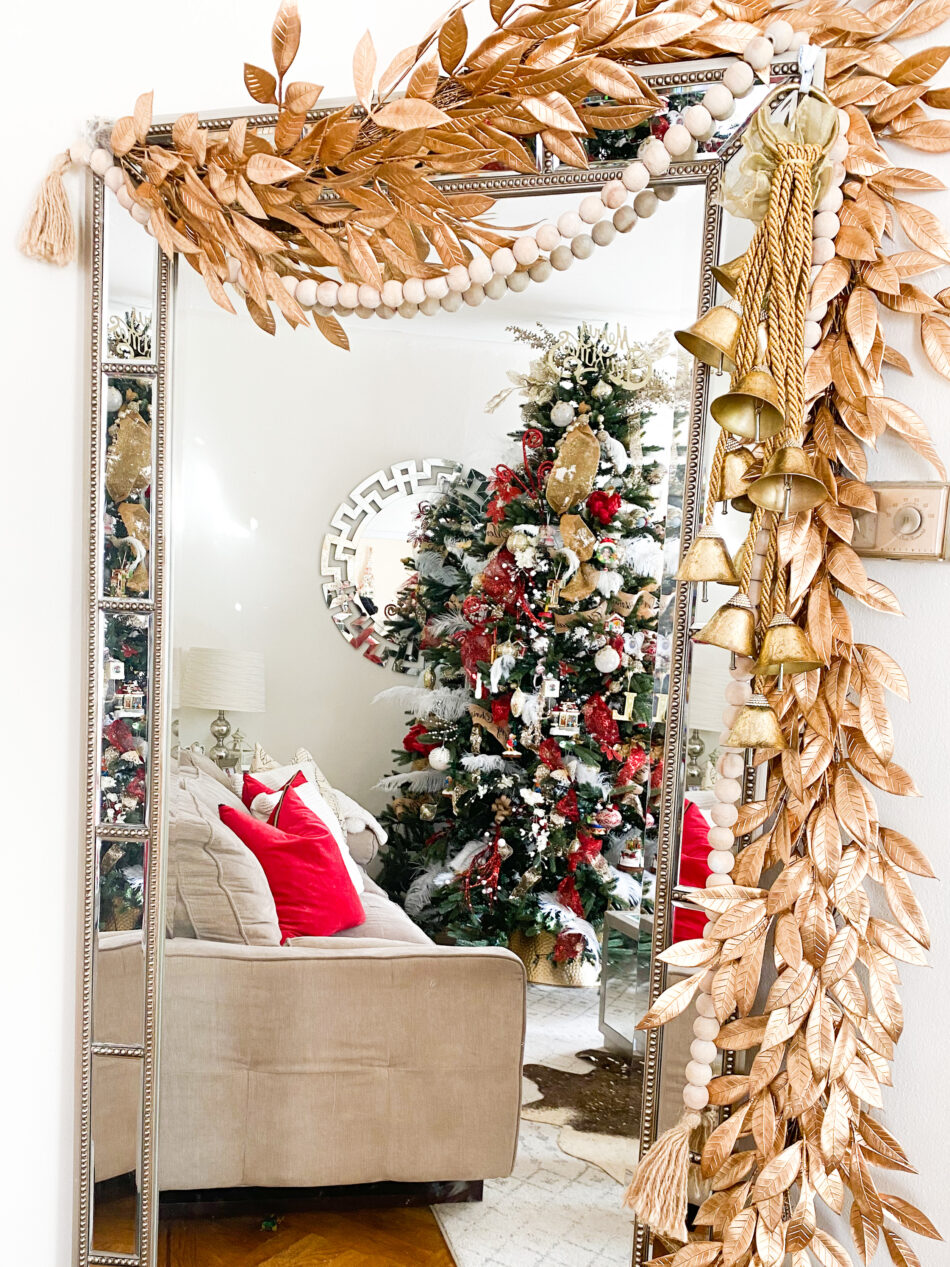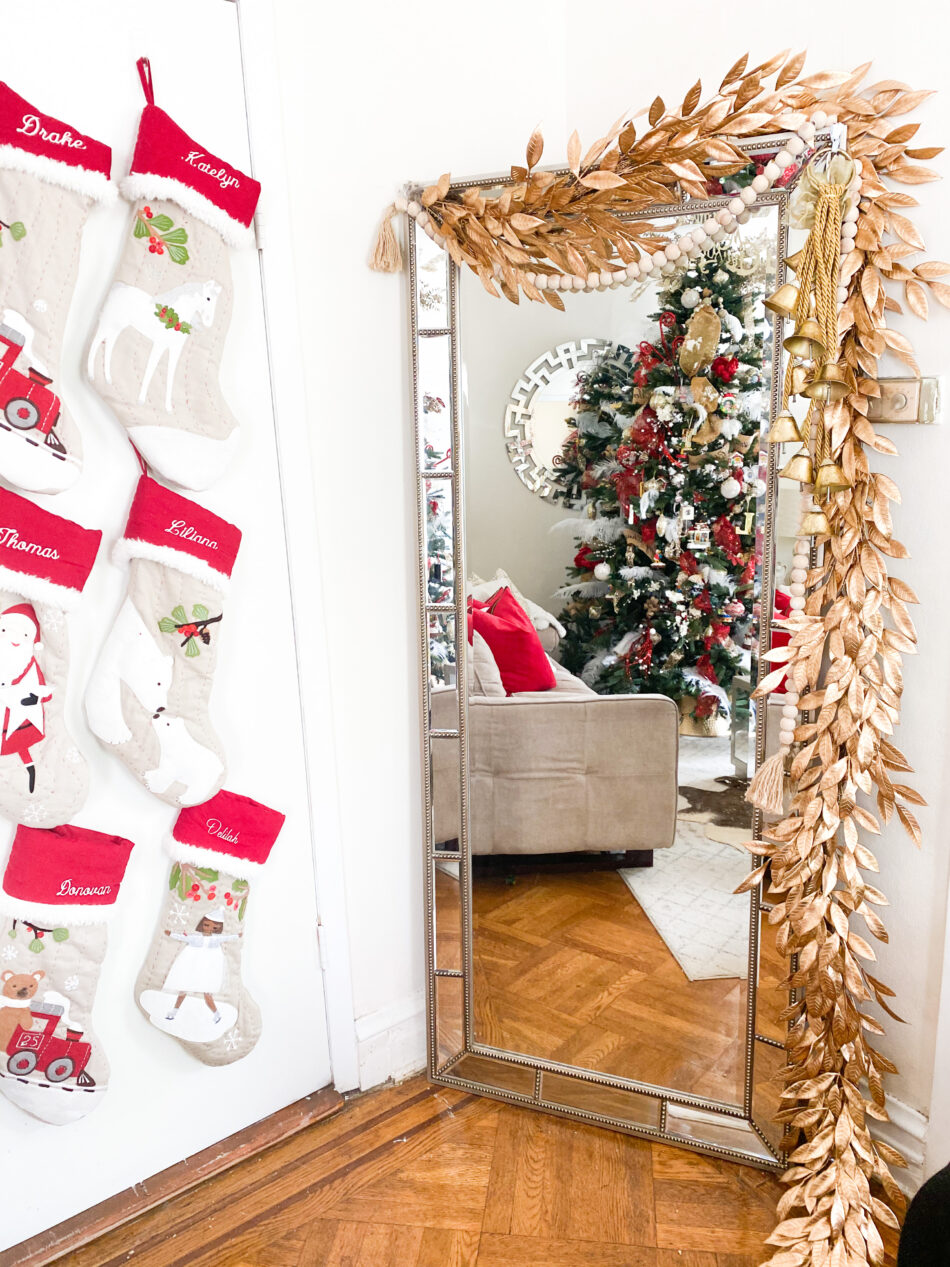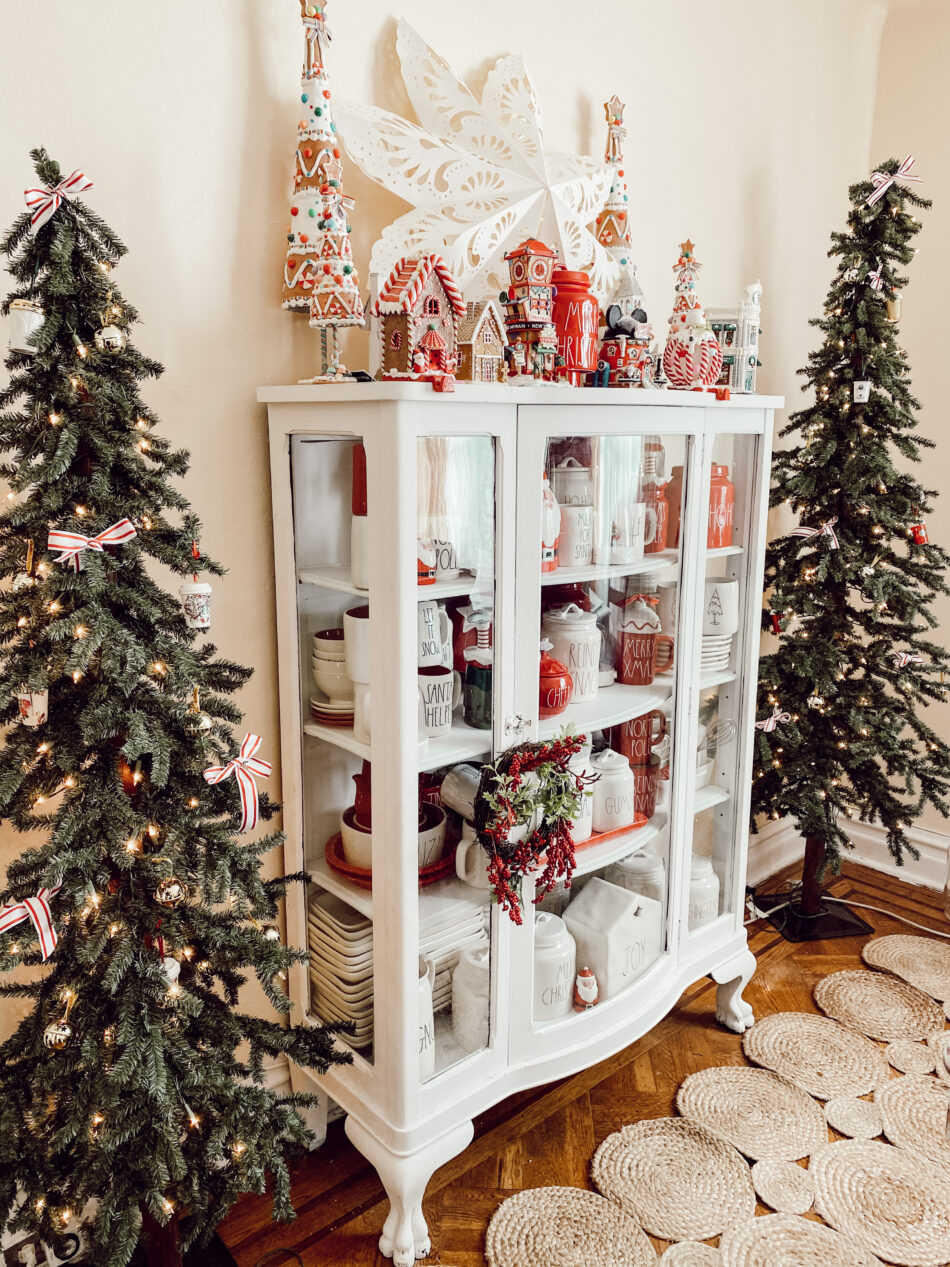 Rae Dunn Hutch Decor & Dining Room
I decided to decorate my dining room with these alpine trees from Hobby Lobby. I added my Starbucks ornaments that I like to get every year. I like keeping the alpine trees very subtle and set them on either side of My Rae Dunn Hutch. It is one of my favorite things to decorate for the season as well. I just added my gingerbread homes and village sets on top. My favorite purchase for the season are these gingerbread trees that I snagged from Marshalls. I couldn't pass up these paper lantern snowflakes from World Market as well. They come in different sizes and make such a huge impact!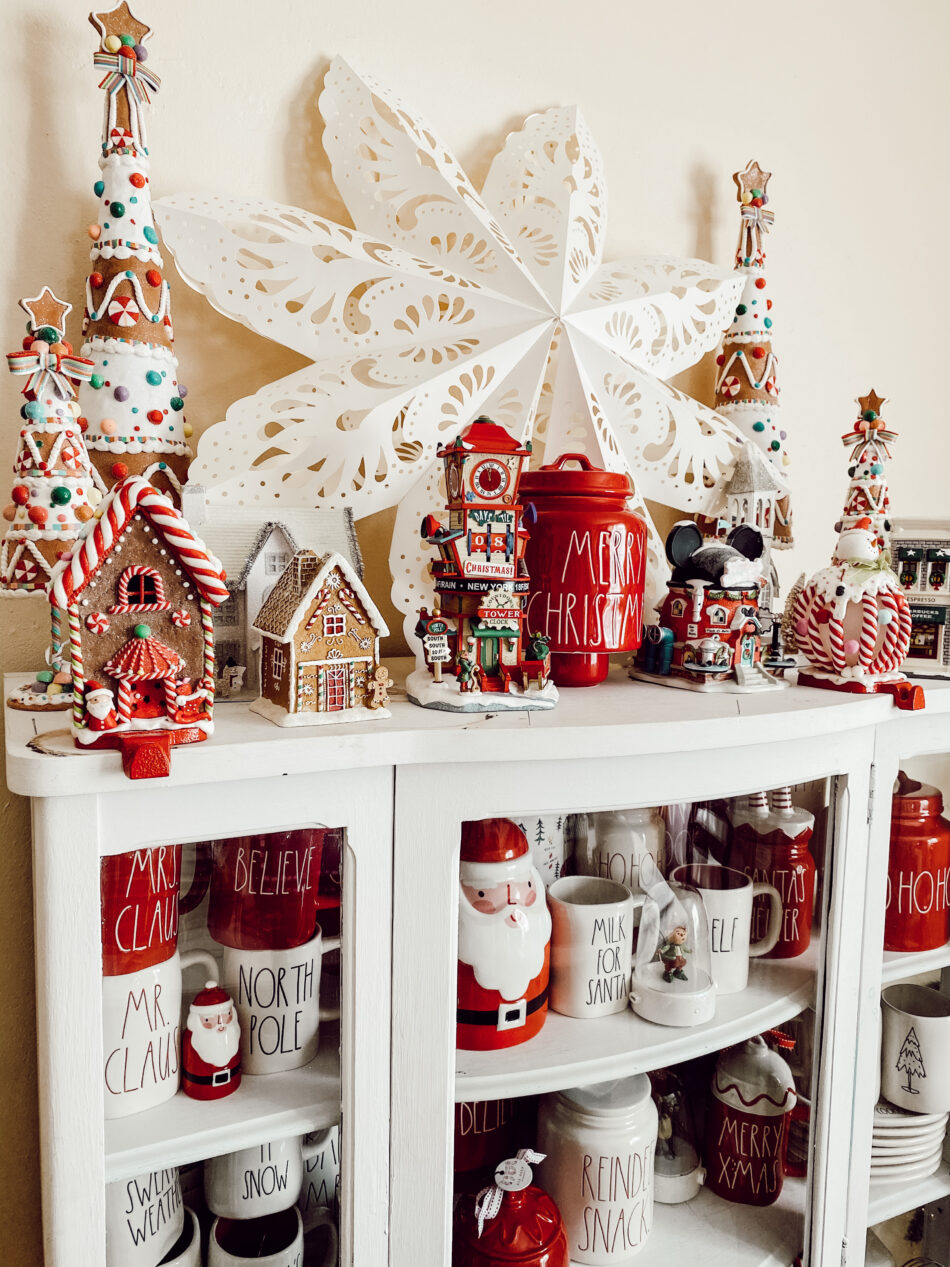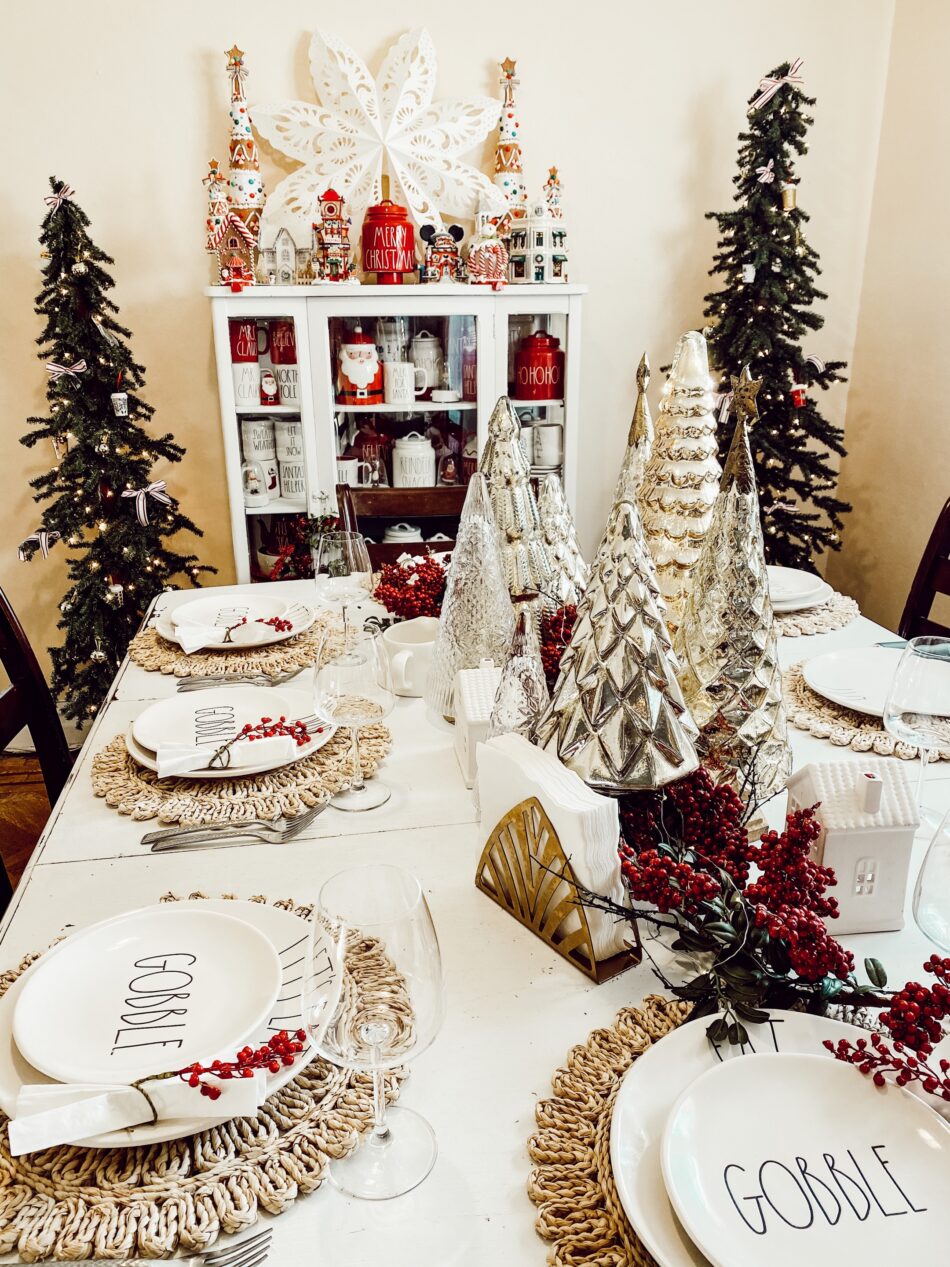 I have been adding these mercury glass trees to my tablescape decor yearly. Every time I find one that I like in a different shape or size I buy it 🙂 you can usually find these at Pottery Barn or Home Goods. These wonderful placemats are from hobby lobby.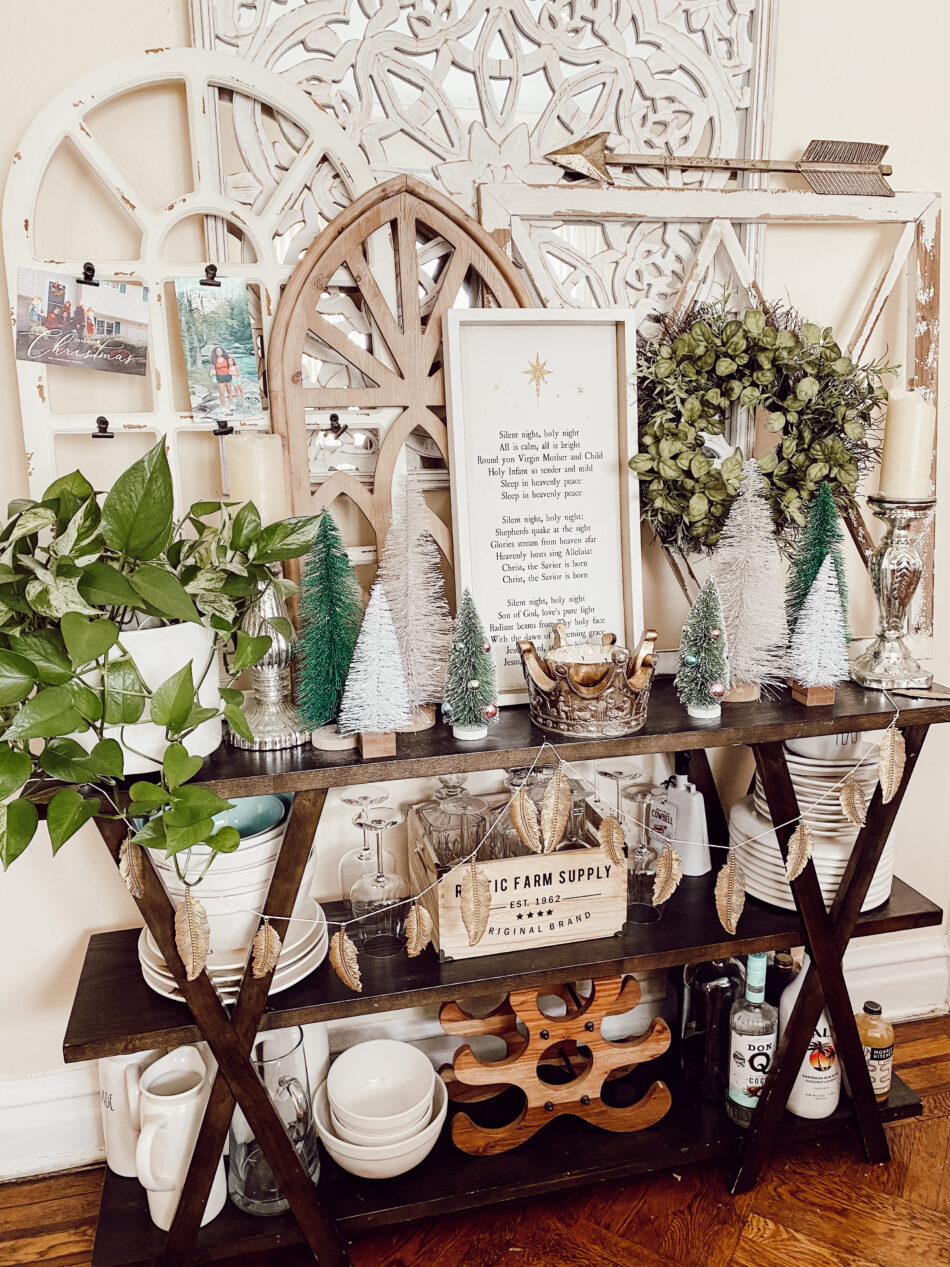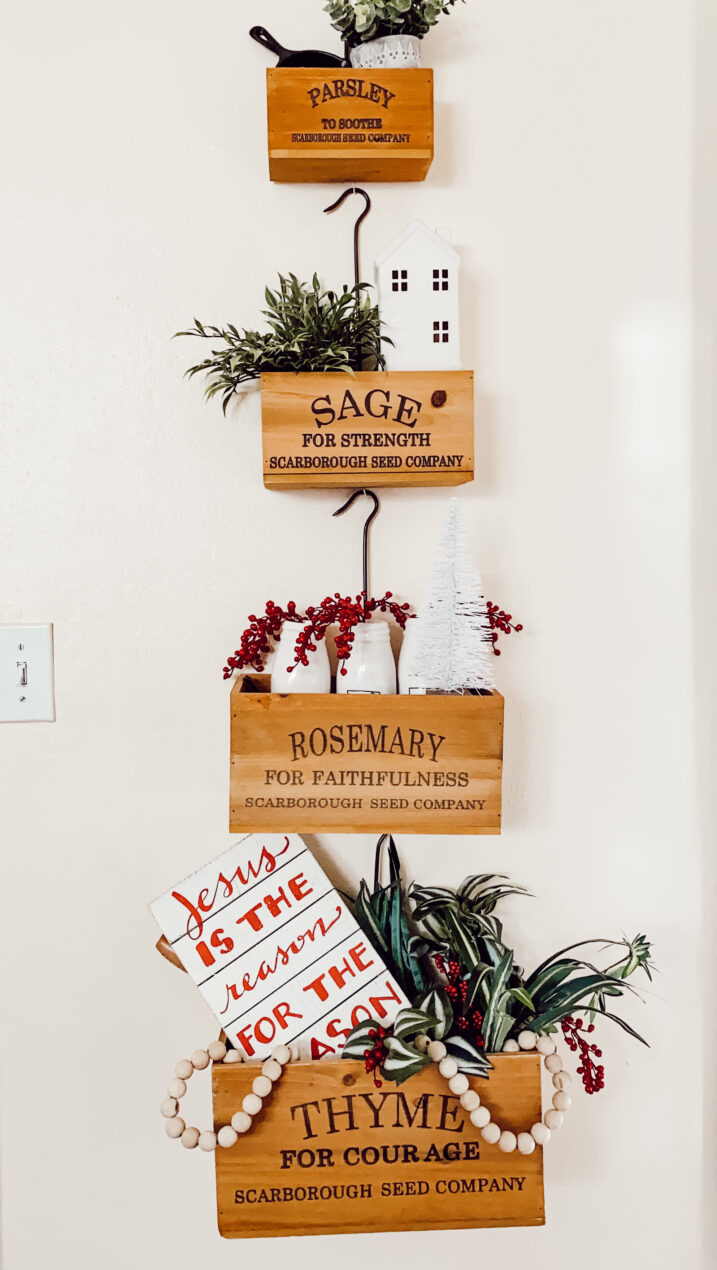 My spice boxes are always getting changed up for each season too. I added my glass village home, some berries, and a cute sign to tie it all together. Although this year has been hard for many as well as myself, its been nice decorating, keeping my mind busy and enjoying this season with my Husband and Kids. I hope everyone has a beautiful Holiday Season!