This post may contain affiliate links, when you click a link I'll get a commission from it, at no extra cost to you.
Anthropologie has some of the cutest planters for spring. I am loving all the new styles they are coming out with! How stinking cute are these animal planters?! Don't even get me started on these lady pots 🙂 adorable! Today I'm sharing the cutest Anthropologie Planters that will make you want to collect tons of plants for your home just to use these pretties.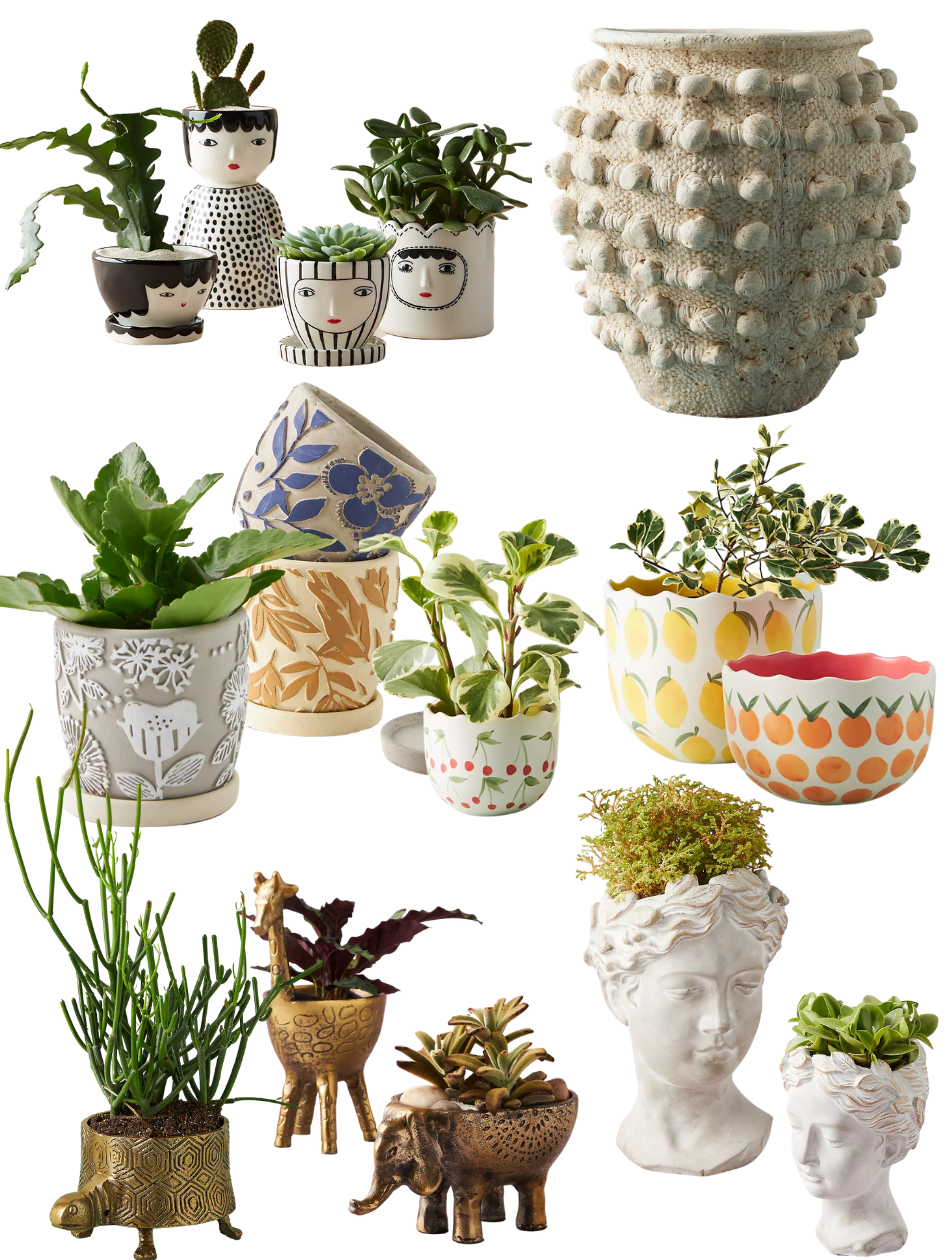 I currently have a bust head planter and I think they are absolutely stunning no matter where you put them, I had her on top of my china cabinet, my coffee table and my entry table and she always shined wherever I had her.
These metal tone animal planters are simply the cutest for smaller plants like succulents. The turtle is one of my favorites 😆.
This textured pot is so simple yet pretty for any place in your home. It would look so nice clustered with the two other sizes they have and mixing different sized plants.
The Gladia Planter is so such a lovely pot with its dimentional designs on them. I love the neutral tone of them but also how they stand out just by their embossed designs. I love all three colors, they are the perfect muted yet colorful pots that would look nice in any space decorated.
These fruit planters are so cute for any kitchen. I love how simple they look but yet colorful and fun.
I mean these face pots are simply so cute! Another cute small pot that you can add smaller plants that you are starting to grow. Succulents always look awesome in them as well.
Which planters are your favorite? Do you normally go for fun planters, or simple style? I'm usually a neutral gal but these are so fun and I the animals got me 😆.