These are some Valentine Day Home Decor Must Haves that I have found and am obsessing over! I am all for a neutral with a pop of color and these pieces bring just that!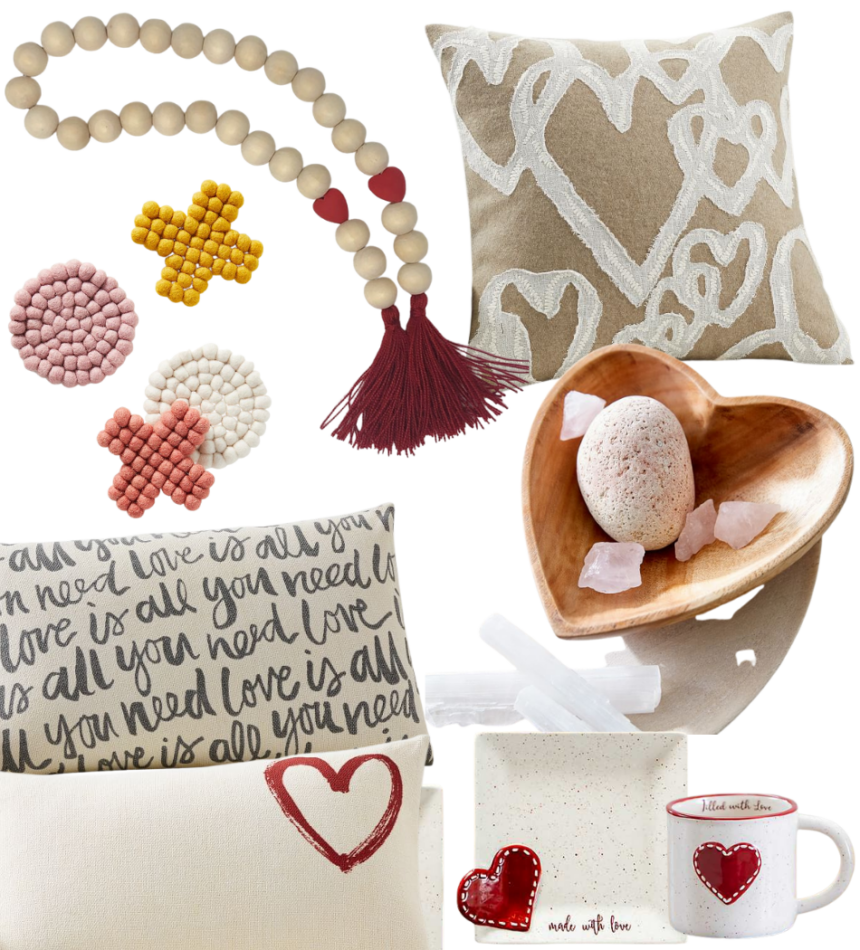 If you are looking for valentine's decor that isn't too colorful then you might enjoy these! I have so many colorful valentine's decor in the traditional red and pink that I was hoping to find something a little different this time. I have been loving what I've found so far!
I have been living these neutral Heart pillows from Pottery Barn. This one with "Love is all you need" is so nice with the reversible side with the red heart. These would look great on your bed or living room.
These lovely coasters are so cute! They're felt coasters and you can definitely use them year-round.
If you're looking for some decorative beads to decorate with these are super cute with the hearts on them. I love using decorative beads to decorate my home. Some places I love to add them are on my tiered trays and vases. It really enhances any decor item when complemented with the beads.
This wooden heart-shaped bowl is nice for some snacks or even some potpourri to smell the room nicely. This would look nice placed on a coffee table on top of some stacked books.
I can't get enough of these adorable appetizer plates and mugs.
I love the neutral tones of these Valentine's day home decor. It's always nice to find something that isn't screaming red and pink. I love red and pink don't get me wrong but not in every single decor piece 😂. Hope you love these Valentine decor items as much as I do!